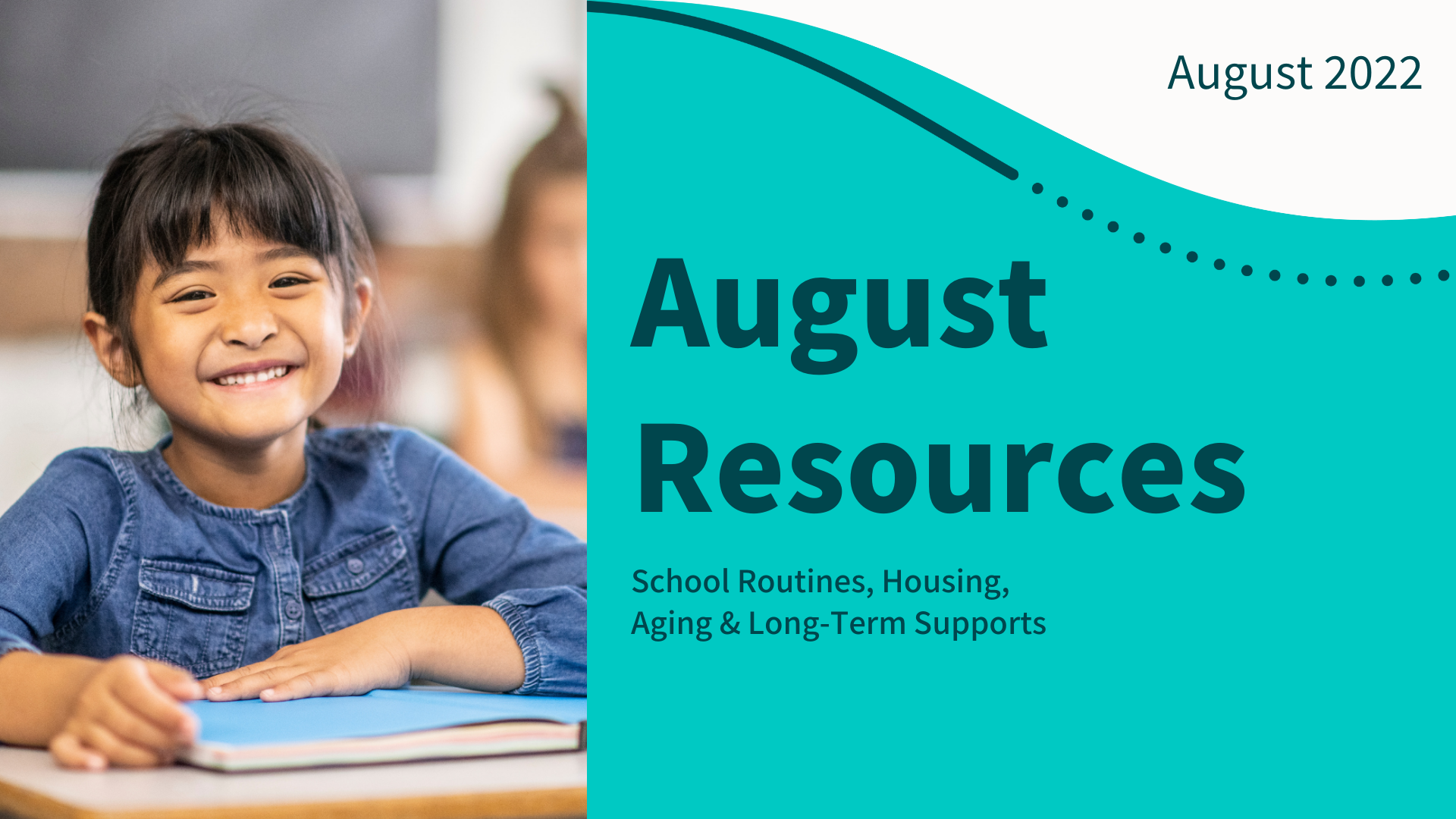 This August, we discuss the importance of making informed decisions with back-to-school planning and establishing new schedules and routines; for those transitioning out of school or post-secondary education, we outline resources for housing and independent living, aging, and long-term supports. Lastly, August is National Make-A-Will month and an opportunity to plan for you and your family's future and well-being.
School Routines & Socialization
Housing & Independent Living
Aging Population: Long Term Services & Support
National Make-A-Will Month
August is National Make-A-Will Month. To help you begin future planning for your loved ones, the Autism Society of America has partnered with FreeWill: a free online resource that guides you through the process of creating your legal will in 20 minutes. Click here to get started.
 Public Policy
The Autism Society's National Helpline is here to support you and provide you with the resources you need. Our Information & Referral Specialists are available Monday to Friday, 9:00 am to 7:00 pm (Eastern Time) at 800-3-AUTISM (800-328-8476) or info@autism-society.org.
The Autism Society's mission is to create connections, empowering everyone in the Autism community with the resources needed to live fully. As the nation's oldest leading grassroots Autism organization, the Autism Society and its 70+ local affiliates serve over half a million members of the Autism community each year. It envisions a world where everyone in the Autism community is connected to the support they need, when they need it – including education, advocacy efforts, and supports and services throughout the lifespan. If you found this article helpful, please consider supporting our efforts through a donation, every bit helps. Donate here!