Resources
Future and
Financial Planning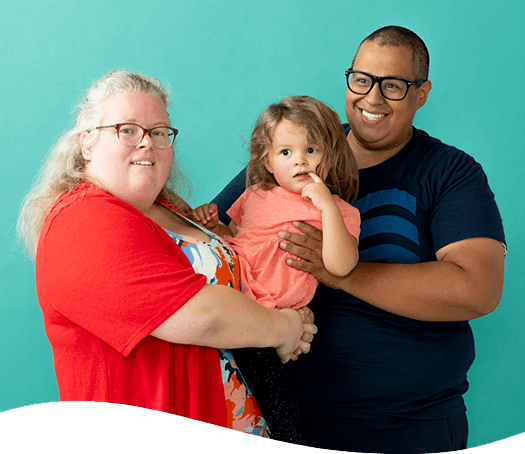 Many individuals who experience Autism require ongoing support throughout their lifespan. One of the primary worries of family members is, "What will happen to my loved one with Autism when I am no longer able to provide care for them due to my own aging, illness or death?"
With careful planning this concern can be lessened. There are significant details to navigate, including financial and legal concerns for children and adults with Autism who require ongoing support that extends beyond what a family can provide.
This could be because the family member with Autism outlives their familial support network, the needs extend beyond what a family can provide due to their own healthcare needs, or a host of other circumstances.
Individuals and families should be empowered to make a plan for their future. One planning tool that may help is the Charting the Lifecourse framework. This framework is designed for individuals and family members to design and plan their life and advocate for support.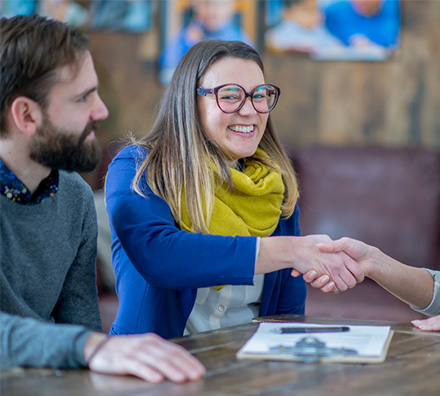 Public Benefits
The financial security of many individuals with Autism depends upon such public benefits as Medicaid and Supplemental Security Income (SSI). Based upon the services that your family member will require throughout life, a special needs attorney can help you determine eligibility for government assistance. Then, with the help of a financial advisor, you can establish savings and investment goals in order to provide additional funds needed to support the lifestyle you envision.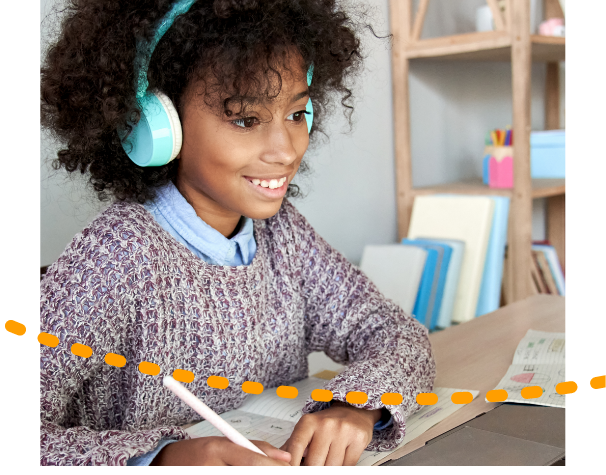 Future Planning
Estate planning is one important aspect of future planning. Below are a few areas for families to consider with estate planning.
Special Needs Trust (SNT)
In order to qualify for certain government benefits, an individual with disabilities must meet stringent standards for financial need. If your child will be dependent upon such public programs for medical care, housing, employment assistance or other services, you may wish to supplement the very basic levels of support provided. Assets that are held by SNTs are not considered by the government when evaluating applications for means-tested programs.
In addition, an SNT is a good tool for ensuring that the assets set aside for an individual with disabilities are managed responsibly and not subject to creditors. There are several types of SNTs, depending upon who funds them and how they are administered. Find out more about
Special Needs Trust
in this fact sheet within The Arc's
Center for Future Planning
.
Powers of Attorney
If guardianship is inappropriate for your adult child, you may wish to consider less intrusive alternatives that name agents responsible for specific types of decision-making. Read LDA's
fact sheet
to learn more about healthcare proxies, financial powers of attorney, and educational powers of attorney.
Will
A will details your wishes concerning the disposition of your property upon death. It establishes what portion of your estate should be allocated to your child with disabilities and other heirs, and whether or not certain funds should be held by a special needs trust. While there's no such thing as a perfect plan, doing nothing is almost certainly a bad plan.
The point is to create a flexible plan that can—and will—change over time to reflect events in the lives of all involved. The Special Needs Alliance provides a
list of special needs attorneys
near you.
Letter of Intent
The letter of intent (LOI), while not a legal document, is key to your special needs planning. There's a tremendous amount of information about a child's history that only a parent knows, and particularly for adults with Autism who have more difficulty expressing themselves, an LOI can provide information that might otherwise be difficult to access.
It's a great resource for trustees and service providers, summarizing information regarding family history, an individual's needs, habits and preferences, and your hopes for the future.
The Special Needs Alliance
provides more information, including sample letters.
Guardianship and Alternatives
Individuals who experience Autism display great differences in decision-making capability. However, every individual, when they reach the age of 18 (19 or 21 in some states), is legally recognized as an adult. That means that unless legal action is taken, an individual has the right to make their own decisions regarding medical care, finances, education, and other important matters.
Guardianship is a significant removal of agency for an individual and should be considered very carefully. The goal, of course, is to minimize any interference with someone's independence, while ensuring their health, safety, and protection from exploitation. If an individual member needs assistance, there are various legal approaches to consider.
Supported Decision-Making (SDM) allows individuals with disabilities to make choices about their own lives with support from a team of people they choose. Individuals with disabilities choose people they know and trust to be part of a support network to help with decision-making. SDM is an alternative to guardianship. Instead of having a guardian make a decision for the person with the disability, SDM allows the person with the disability to make their own decisions. Find out more about SDM on the Center for Public Representation or the National Center for Supported Decision-Making website.
Financial power of attorney: Without relinquishing control over personal finances, an individual grants an agent decision-making authority for the purpose of assisting in financial management. No court action required.
Educational power of attorney: Authorizes another party to have access to the individual's educational records and to make decisions concerning Individualized Education Plans (IEPs) and postsecondary education. No court action needed.
Full guardianship: Guardianship requires a court evaluation and transfers full responsibility for medical, financial, residential, and many personal care decisions to another party. In some states, financial authority must be invested in a conservator, who may be the same individual as the guardian.
Limited guardianship: Restricts the guardian's responsibilities. The guardian might, for instance, be charged with making choices that relate to health care and housing, with the ward retaining all other decision-making capability. This requires a court appointment.
Health care proxy: Names an agent empowered to make medical decisions on the individual's behalf. No court intervention is required, and the agreement can be dissolved at any time.
Caregivers also need support. The HHS Administration for Community Living provides a list of federally funded programs supporting caregivers.
Grief and Bereavement
Unfortunately, loss and grief are part of life. All people, including children and adults who experience Autism, grieve in their own unique ways. Grief can be complex for any of us. It is important to acknowledge that any loss can cause grief. Loss of a favorite toy or routine as well as the loss of a house, school, or family member can be very significant. All people need support and understanding when they are experiencing the challenges of loss and grief, including those who experience Autism.