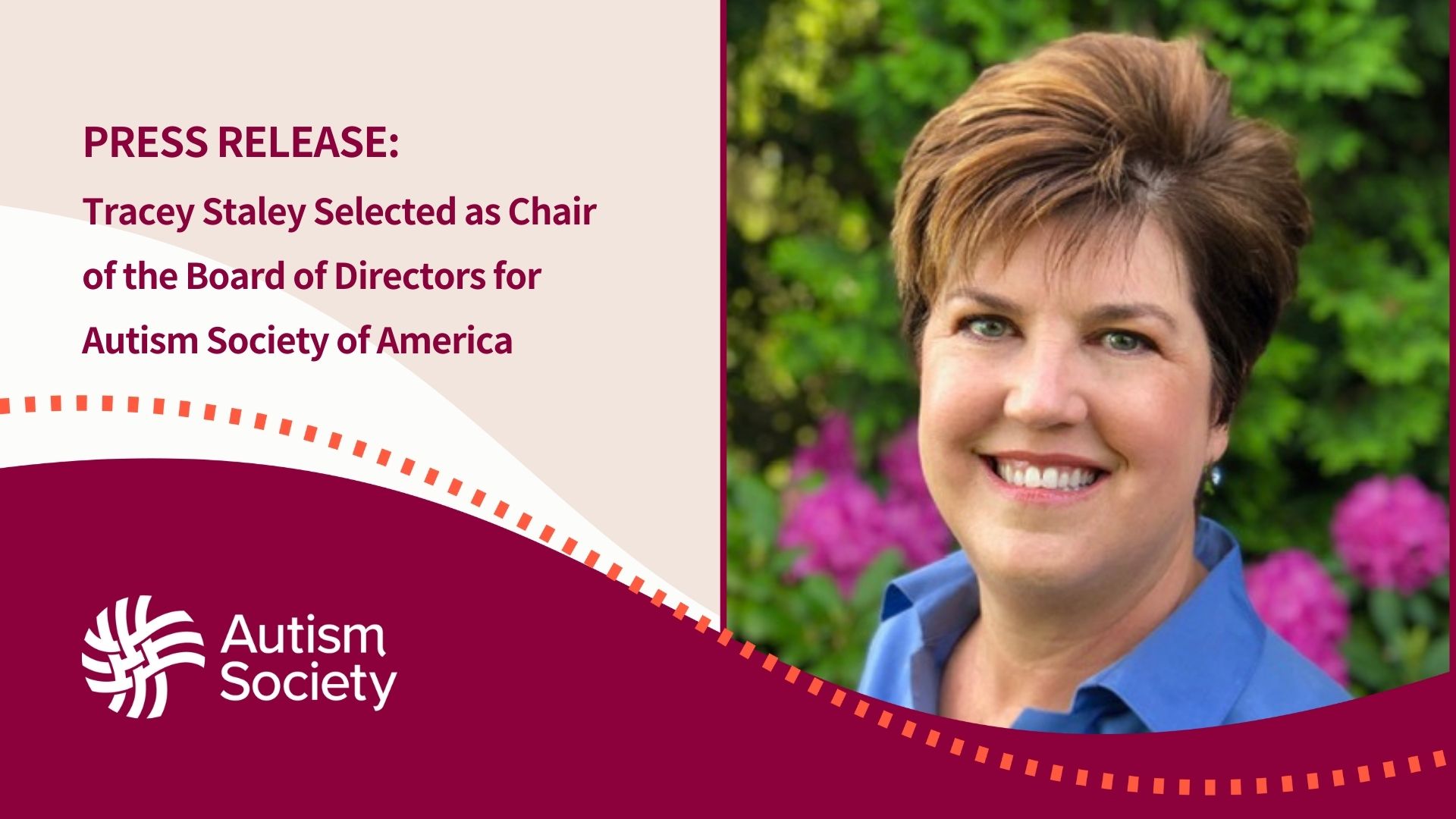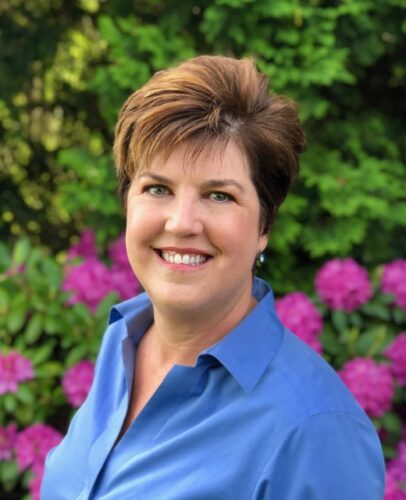 Rockville, MD, February 3, 2021 – Tracey Staley assumes the role of Chair of the Autism Society of America's Board of Directors.  Ms. Staley succeeds Lori Ireland who announced that she must step down as Chair to tend to family matters. Tracey Staley joined the Board in 2014 and has previously served as Treasurer and Chair Elect, and will bring her passion and executive experience to the role. 
This is the first time that the Autism Society of America has had consecutive female Chairs leading the Board of Directors. Succeeding Ms. Staley as Chair Elect is board member and Chair of the Strategic Planning Committee, Brian Roth.
Lori served faithfully on the Board of Directors since 2014 , and assumed the role of Chair in 2021. Through her extensive history with the Autism Society, she is most proud of her participation with Affiliate management, and being part of the new brand rollout.  
Lori states, "I have always enjoyed learning about our Affiliates' work and seeing firsthand the positive impact they have in their communities. It is because of our network's grassroots effort, that we can serve over half a million people annually."  
In November 2021, the Autism Society launched a new brand developed with the Autism community, representing the diverse experiences and needs across the Autism spectrum. Ms. Ireland shared, "the new brand is the first initiative we launched from the most recent strategic plan, and it speaks directly to the vital role we all play within our interconnected community. I love the look, the meaning, and the passion that it inspires to further unite and connect the Autism community."
In making her announcement, Lori affirms that she and her family will continue to be a part of the Autism Society for many years to come.  
Incoming Chair Tracey Staley has a longstanding, successful career as a Human Resource executive, where she currently works with Spirax-Sarco Engineering, plc. Previously, she has held similar positions with the JM Smucker Company, US Steel, Lockheed Martin and IBM where she was responsible for talent strategies and programs. 
"I am honored to serve following Lori Ireland and Joe Joyce who have been terrific advocates, champions and supporters of the Autism Society of America and the Autism community," states Ms. Staley. 
Tracey has been a leader in many nonprofit organizations, including Chair of the Board of Directors for the Prince William County, VA chapter of the American Red Cross. Ms. Staley currently serves on the boards of the Make-A-Wish Foundation of Western Pennsylvania and West Virginia, and the Foundation Board of the Community College of Allegheny County.
As we look towards the future, Ms. Staley shares, "I look forward to advancing all of the strategic plan initiatives, especially the work the Autism Society is doing to bring about systemic change for successfully employing Autistic individuals."
Ms. Staley and her husband, Mike, live in Sewickley, PA with their son, Jeff, who continues to inspire her advocacy efforts daily.