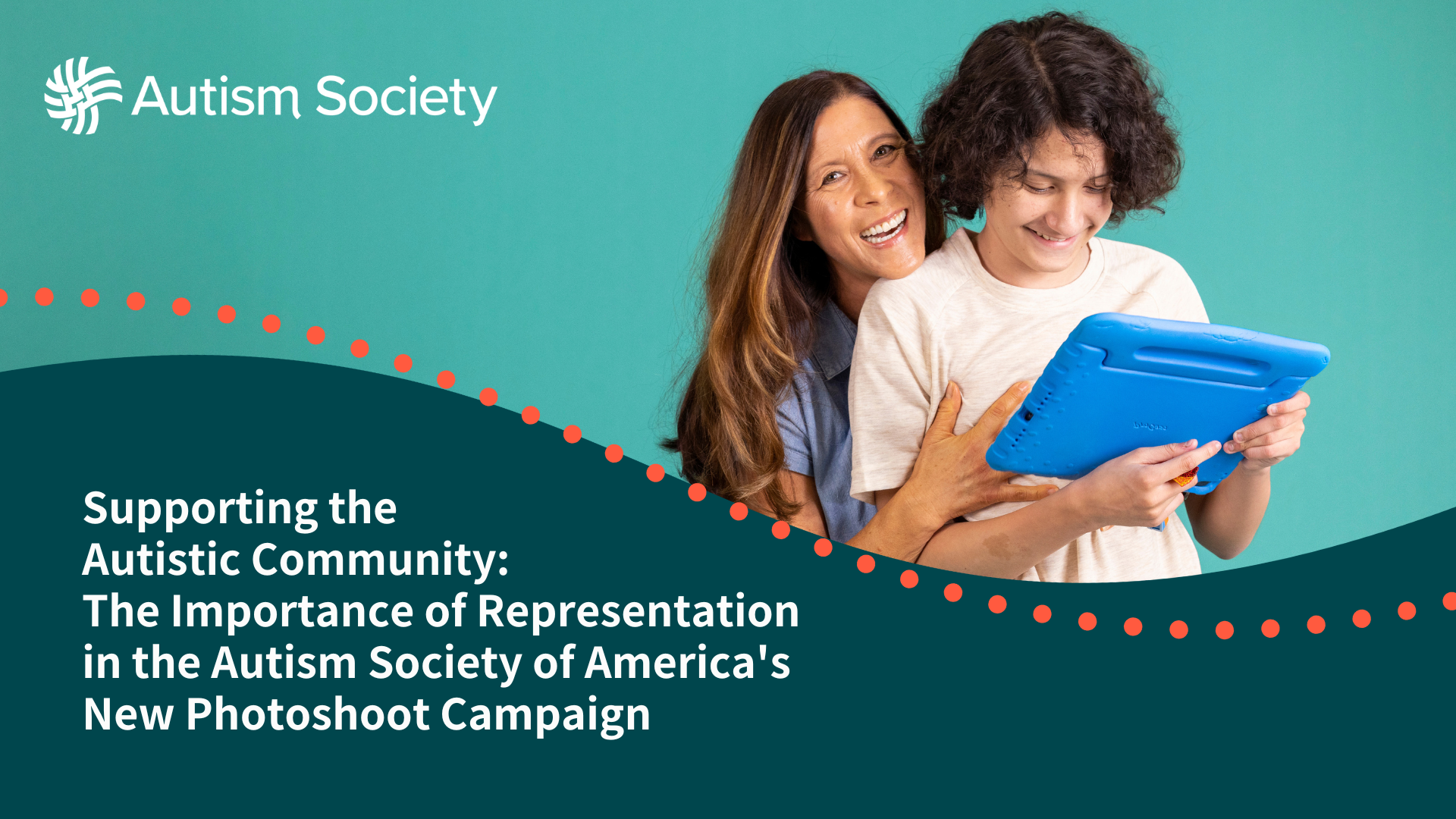 In January 2023, the Autism Society of America hosted a community photoshoot to capture the diverse needs, emotions, and experiences of the Autism community, particularly focused on individuals with increased support needs. This included people who are non-speaking, use AAC, have 24/7 direct care, and more demonstrated supports. The goal was to illustrate the wide range of diversity and needs across the Autism spectrum, and to celebrate the unique qualities of Autistic individuals as they express their authentic selves.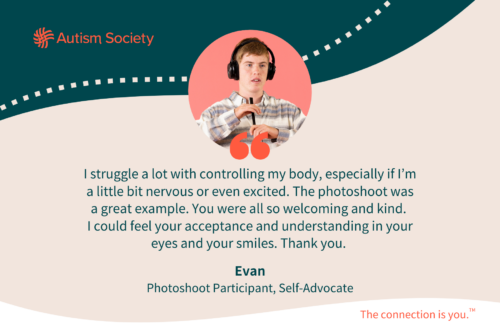 Telling Authentic Stories
The photography team at Thompson Hommonay carefully planned the look and feel of the portraits to ensure that the captured photos and videos were approachable and authentic. The individuals featured in the photoshoot were involved in the discussions to ensure that they felt comfortable and supported while having their portraits taken. This allowed the team to design a photoshoot focusing on approachability and authenticity. Additionally, the Autism Society encouraged everyone to bring supports, which included caregivers, AAC devices, headphones, service animals, sensory toys, and more. 
The focus of the project was to expand the organization's photography assets and create new videography assets. With the footage captured by the production company, Remark Visions, the talented team created two PSA-style videos, highlighting the experiences of Autistic individuals and advocating for acceptance and diversity in needs. The team on-site included volunteers from the San Diego affiliate, two videographers, two photographers, the studio team, and members from the national team to support Autistic individuals and their families. Overall, we connected with over 60 community members throughout the course of the day, and are grateful for their vulnerability while sharing their stories, hopes, dreams and challenges.
The Autism Society is proud of the team's hard work and excited to unveil our new campaign. The Autism Society's commitment to showcasing the diversity within the Autism community and promoting authentic representation is essential to promoting understanding and acceptance of Autistic individuals. The organization's efforts to call attention to the needs and experiences of Autistic individuals will undoubtedly lead to greater awareness and understanding, and we can all look forward to the positive impact this campaign will have. On behalf of our National Team, we would like to express our heartfelt gratitude to all the individuals and families who participated in this campaign.