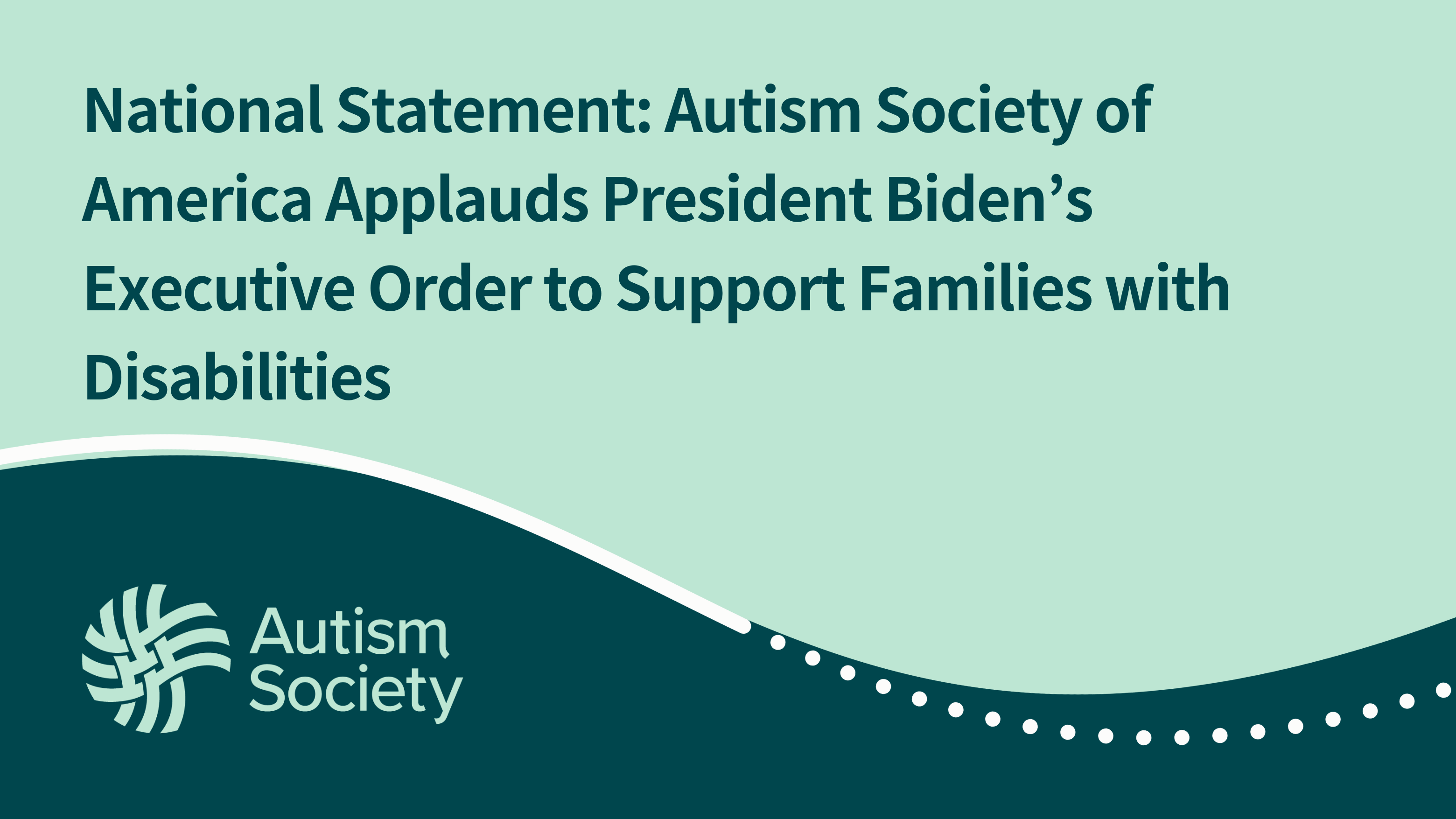 April 18, 2023, Rockville, MD – Today, the Autism Society of America joined President Biden at the White House as he signed an Executive Order to improve care for working families and support professionals caring for individuals with disabilities.
Affordable, accessible, quality child care and respite services are essential to give families the support they need. The Autism Society prioritizes advocating for additional funding for Medicaid-funded home and community-based services.
"Our community-based service system is in crisis. Many Autistic individuals want to live at home or in their community with support, but funding has not kept up with the needs of families," stated Christopher Banks, President and CEO of the Autism Society of America. "Parents often care for their adult children until they need support themselves."
The bipartisan Better Care Better Jobs Act, introduced in both the House and Senate, would increase access to personal care services, family supports, community behavioral health services and expand eligibility requirements. It would also facilitate greater coordination with employment, housing and transportation supports. An independent analysis estimates the bill would provide enough funding to enable 3.2 million more individuals to receive services.
The President's Budget also includes $150 billion over the next decade to improve and expand Medicaid home care services—making it easier for people with disabilities to live, work, and participate in their communities. 
Banks continued, "We applaud President Biden's actions and urge Congress to pass the Better Care Better Jobs Act to support families with disabilities."
Next week, the Autism Society is co-sponsoring the Disability Policy Seminar, along with several other major disability organizations. The annual seminar includes a day on the Hill where people with disabilities, family members, and professionals will urge Congress to support the President's Budget and legislation, such as the Better Care Better Jobs Act, to address waiting lists and raise wages for direct care workers.