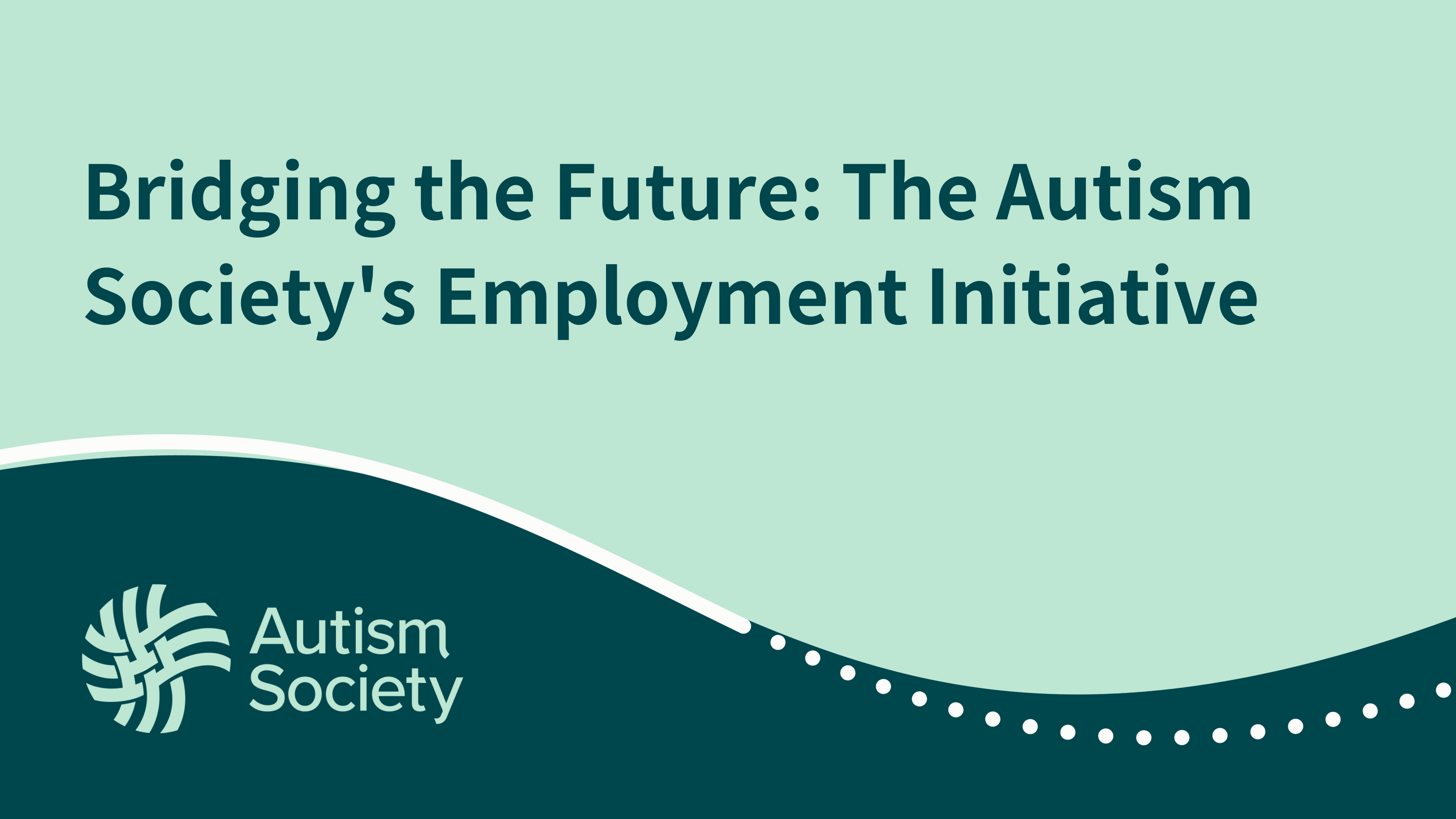 September 29, 2023, Washington, DC – The Autism Society of America is proud to announce the launch of our groundbreaking Employment Initiative. The Employment Initiative is more than a program — it shows our belief in the limitless potential of individuals within the Autism community.
Crafting an Inclusive Future 
Our journey started with a clear, ambitious goal: to expand the employment landscape and foster growth for Autistic individuals in various industries and employment areas. Over the past few months, we've embarked on this mission by establishing partnerships and exploring potential avenues for this initiative.
United Efforts for a Better Workspace
Over the past year, we have met with our Employment Taskforce, comprising individuals and experts dedicated to transforming perspectives about the capabilities and prospects of Autistic individuals in the workplace. Our Employment Initiative is dedicated to providing opportunities and support for Autistic individuals to achieve their full potential in the workforce. We believe that every individual has unique talents and abilities, and it is our mission to connect these individuals with resources, supports and employers who value diversity and inclusion. 
Insights and Collaborations: The Road Ahead
We've initiated collaborations that raise awareness, encourage understanding, and nurture spaces where Autistic individuals can flourish professionally. Our efforts are grounded in the 'Fulfillment Mindset', focusing on dignity, understanding, and respect for Autistic individuals in the workplace.
Across our national programs, we aim to elevate the voices of the Autism community and foster a nationwide network sharing best practices. To deepen our understanding of the intersections between Autism and employment, the Employment Initiative began with a series of listening sessions. These discussions have brought together experts and individuals who have contributed valuable insights on various topics, from personal experiences to the importance of skilled trades. As we compile the emerging themes and insights, we look forward to sharing these discoveries in upcoming blog posts.
What Lies Ahead
As we advance, we remain enthusiastic about the potential of our Employment Initiative. Our objective is to foster understanding and empathy, carving paths towards inclusive and equal opportunities for Autistic individuals. 
October promises to be a significant month for us, marked by our first public Listening Session and developing resources, blog posts, and content to commemorate the month. We are also in the process of creating training opportunities for our affiliates and corporate partners, fostering the best outcomes in employment practices.
At its heart, the Employment Initiative is a celebration of the diverse talents within the Autism community. Our goal is to foster a fulfilling approach to employment, create inclusive work environments, and acknowledge every aspect of success that Autistic individuals bring to the table.
###
The Autism Society's mission is to create connections, empowering everyone in the Autism community with the resources needed to live fully. As the nation's oldest leading grassroots Autism organization, the Autism Society and its approximately 70+ local affiliates serve over half a million members of the Autism community each year. It envisions a world where everyone in the Autism community is connected to the support they need when they need it – including education, advocacy efforts, and support and services throughout their lifespan. For more information, go to AutismSociety.org, Facebook, Instagram or Twitter.