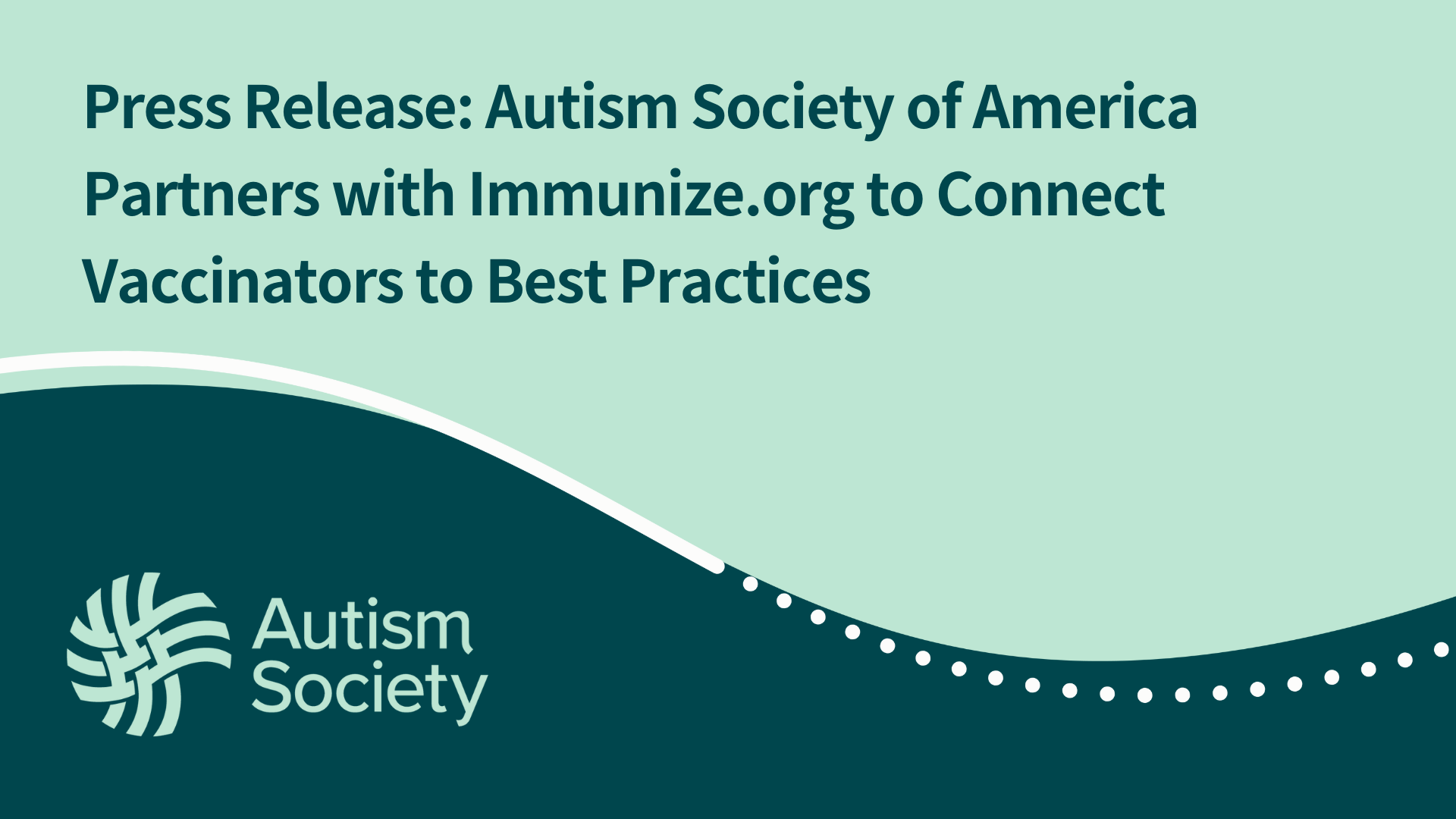 ROCKVILLE, MD, December 23, 2022 – The Autism Society of America partnered with Immunize.org to provide a national webinar titled "Improving the Vaccination Experience: Accessible Vaccination for Neurodiverse People at Any Age." This one-hour webinar, presented to immunizers across the country, focused on improving vaccine confidence and accessibility, by offering strategies to reduce barriers and transform the vaccine experience for all involved.
"Immunize.org is pleased to be able to showcase the important lessons of the Autism Society of America's Vaccine Education Initiative in order to help reduce the burden of vaccine-preventable illness in this vulnerable community. There are simple but powerful things that any healthcare provider can do to improve the vaccination experience of neurodiverse children and adults when they have a better understanding of these patients, their needs, and their preferences." Dr. Kelly Moore, President and CEO of Immunize.org.
To help immunizers implement our public health model, the Autism Society provided Accessible Vaccine kits to fifty healthcare providers. The kits include high-impact sensory tools, pain-deferring injection tools, communication boards, social narratives, and visual schedules.
"At the Autism Society, we believe inclusion is foundational to improving outcomes affecting the Autism community – and it is the foundation of our accessible vaccination model," states Danielle Hall, VEI Program Manager at the Autism Society of America. "Through our model, we strive to improve patient & population health by ensuring children, adults, and seniors with disabilities are included and supported." 
The webinar and accompanying slides can be found here on Immunize.org's website. To learn more about the Autism Society's Vaccine Education Initiative please visit our resource hub at COVID-19 Support | Autism Society.