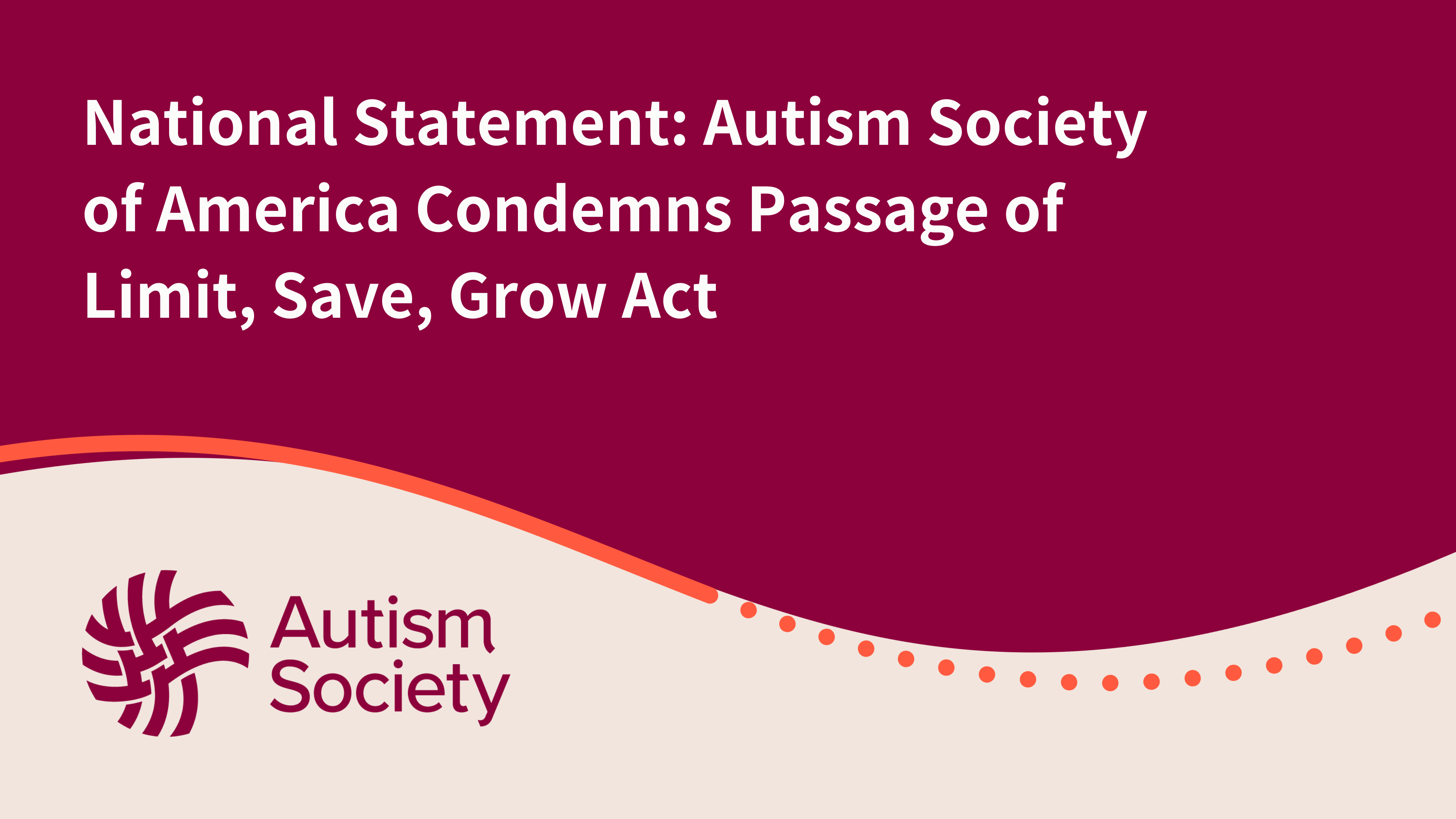 April 27, 2023, Rockville, MD – Yesterday, the House of Representatives passed the Limit, Save, Grow Act of 2023 (H.R. 2811), a bill that proposes devastating cuts to programs essential to people with Autism and other disabilities. These cuts are being made in exchange for lifting the debt ceiling for one year.
The legislation makes across-the-board cuts of at least $142 billion (or 9 percent) for critical government programs. If defense and veterans programs are not included, then the cuts will climb to 22 percent or higher for non-defense discretionary programs. This would result in loss of access to child care, education, employment, housing, food assistance, and longer wait times for Social Security. The legislation further seeks to lock in those cuts for the next 10 years. It also includes a drastic cut to Medicaid (approximately $100 billion by some estimates) and increases work requirements for those eligible for Medicaid.
Christopher S. Banks, President and CEO of the Autism Society of America states, "While it is appropriate for Congress to cut wasteful spending, using the debt ceiling to extract cuts to services for individuals with Autism and families is cruel, wrong and unjust. At a time when families are suffering from insufficient supports and services, Congress should be looking for ways to expand support, not cut it."
The Autism Society of America signed on to a letter along with more than 160 other disability and aging organizations urging Congress to not make cuts to Medicaid. The organization also issued an Action Alert urging our families to educate their Members of Congress about the harm such cuts would have on families.  
The Autism Society of America urges Congress to lift the debt ceiling without conditions and negotiate budget priorities through the regular budget and appropriations process.