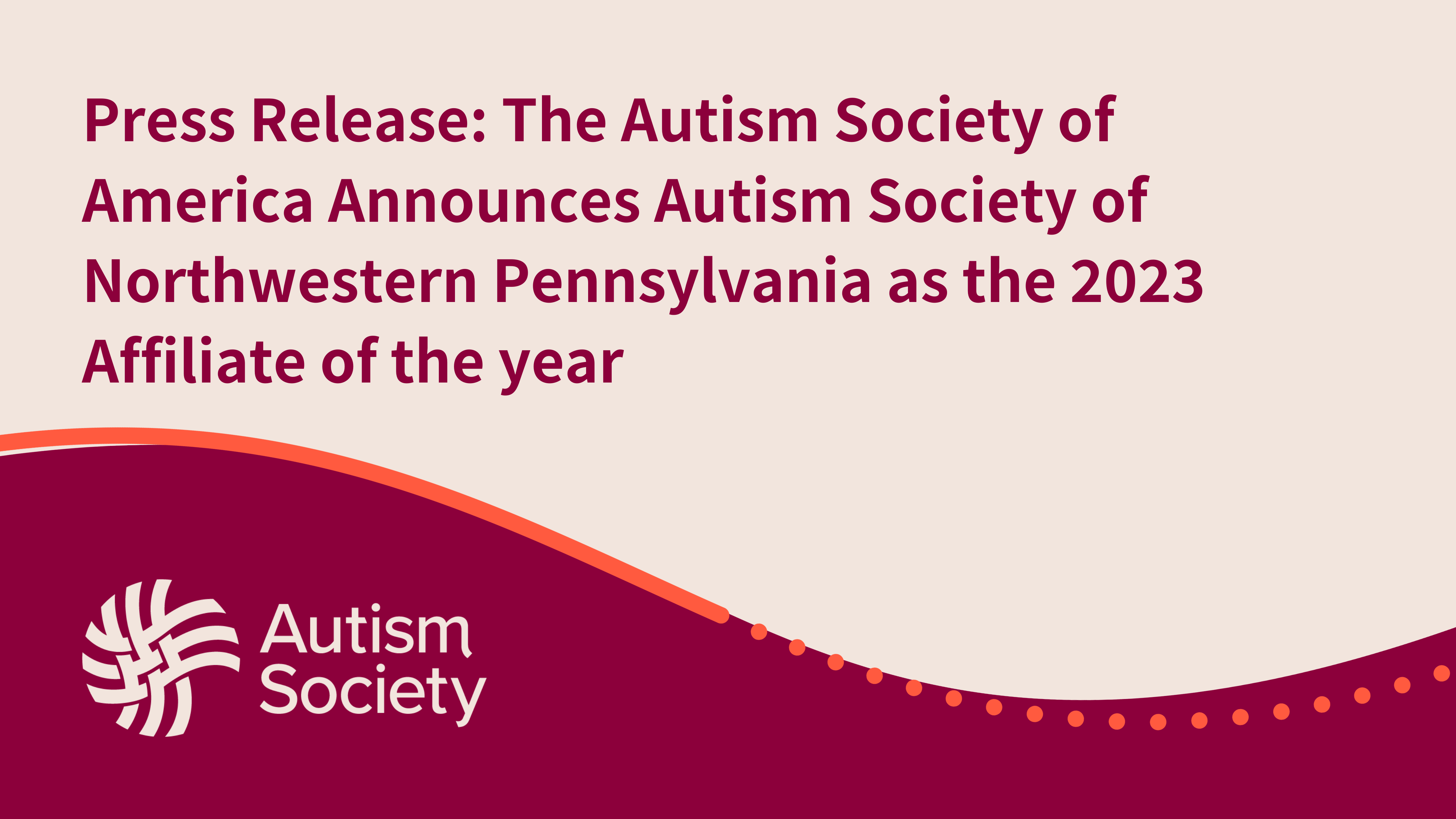 November 2, 2023, Rockville, MD – The Autism Society of America is thrilled to share that Autism Society Northwestern Pennsylvania (NWPA) has been named the 2023 Affiliate of the Year. Among 70 affiliates nationwide, we're honored for our unwavering commitment to support individuals and families affected by Autism. Each affiliate is independent, sharing the Autism Society brand, and we take pride in our mission to empower and educate our community.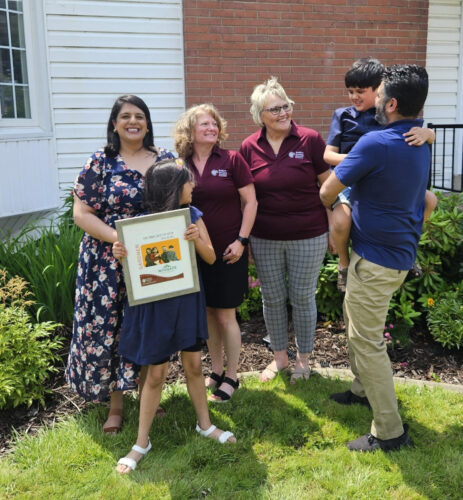 Their programs like "Skills to Pay the Bills" equip individuals with essential life and job skills. "Friends & Pals Teen Club Bridge to Success" fosters social skills. The Autism Society NWPA runs other programs such as "Autism 101: Embracing Neurodiversity in the Workplace" which works to promote inclusivity and "Drive to Success", which provides practical training, and "Family Sensory & Social Outings" offering inclusive community events. 
"The Autism Society of NWPA truly embodies who we are, connecting people to the resources they need through education, advocacy, support, information and referral, and community programming." said Christopher Banks, President & CEO of the Autism Society of America "Through the leadership of Tish Barlett, the Autism Society of NWPA has made great strides in working to further inclusion and accessibility for local members of their community." 
"Receiving the 2023 Affiliate of the Year award is a great honor, motivating us to continue making a difference in the lives of those we serve." said Tish Bartlett, Executive Director of Autism Society NWPA "This recognition reaffirms that our work has a real impact, inspiring us to redouble our efforts in the years ahead. With humility, we accept this award, renewing our commitment to building stronger, more resilient, and thriving families and individuals in our community."
The Autism Society's mission is to create connections, empowering everyone in the Autism community with the resources needed to live fully. As the nation's oldest leading grassroots Autism organization, the Autism Society and its approximately ~70 local affiliates serve over half a million members of the Autism community each year. It envisions a world where everyone in the Autism community is connected to the support they need, when they need it – including education, advocacy efforts, and supports and services throughout the lifespan. For more information visit the Autism Society at AutismSociety.org, Facebook, Instagram or Twitter.