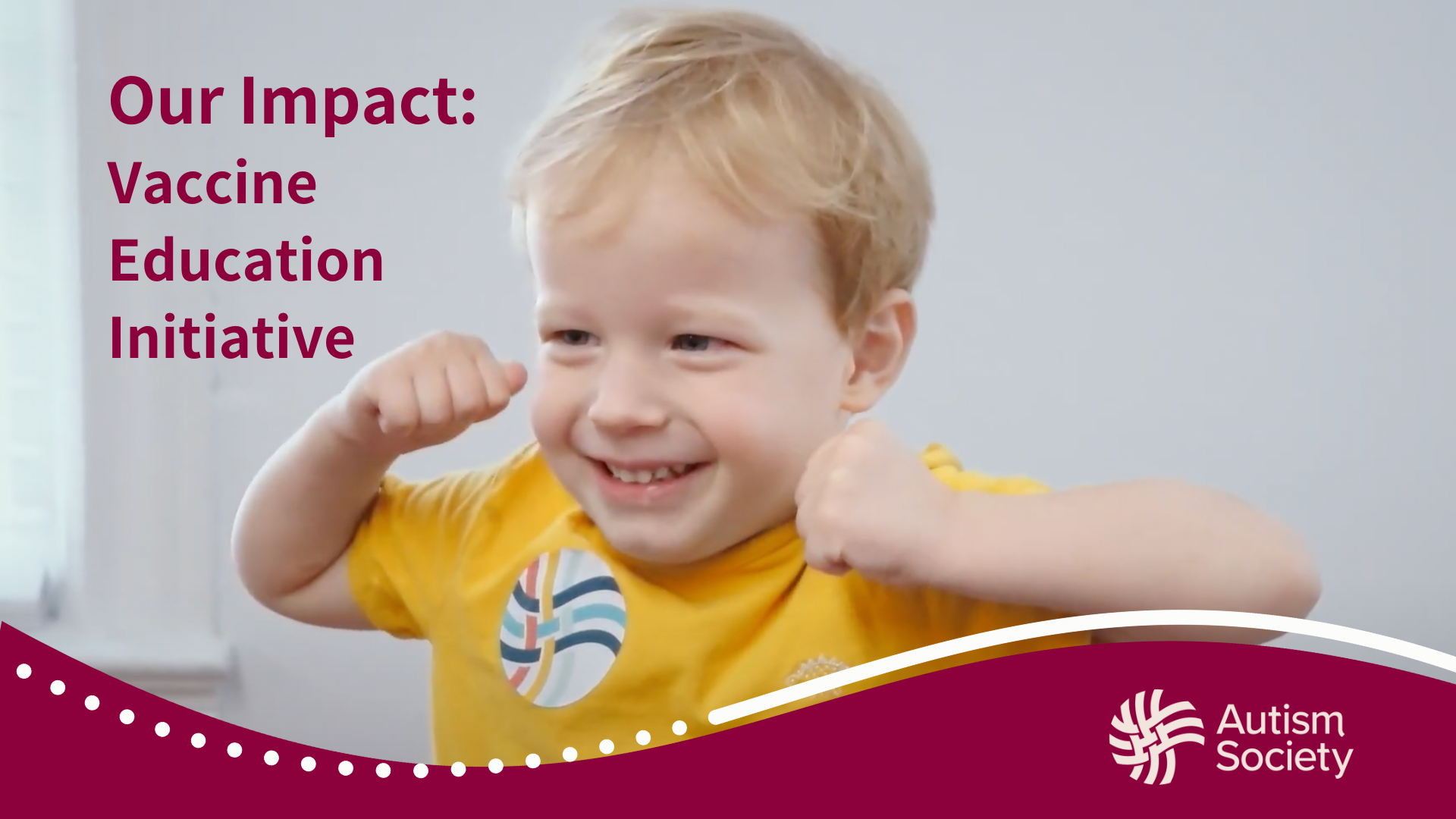 Our 2022 Impact: Vaccine Education Initiative
Since the onset of the global pandemic, people with Autism and other developmental disabilities continue to face unique challenges and uncertainty related to the Covid-19 public health crisis. In early 2022, the Autism Society of America launched an official Vaccine Education Initiative (VEI) to promote vaccine awareness, increase vaccine confidence, and improve access to vaccine clinics. Establishing confidence is a crucial step towards improving the lives of people with Autism, their families, and communities as we all work towards ending the pandemic. Over the past year, our affiliates held 29 vaccine clinics nationwide and saw over 400 participants get vaccinated. Through the Vaccine Education Initiative, the Autism Society is committed to providing advocacy, education, and resources necessary to best serve individuals and families in the Autism community. 
The Autism Society of America is proud to unveil our PSA videos to highlight the impact of our Vaccine Education Initiative. In addition, we continue to make available our free Covid-19 resources which include fact sheets, visual schedules, social stories, and infographics.
Learn more about our Vaccine Education Initiative here.
Find Covid-19 vaccines & boosters in your area.