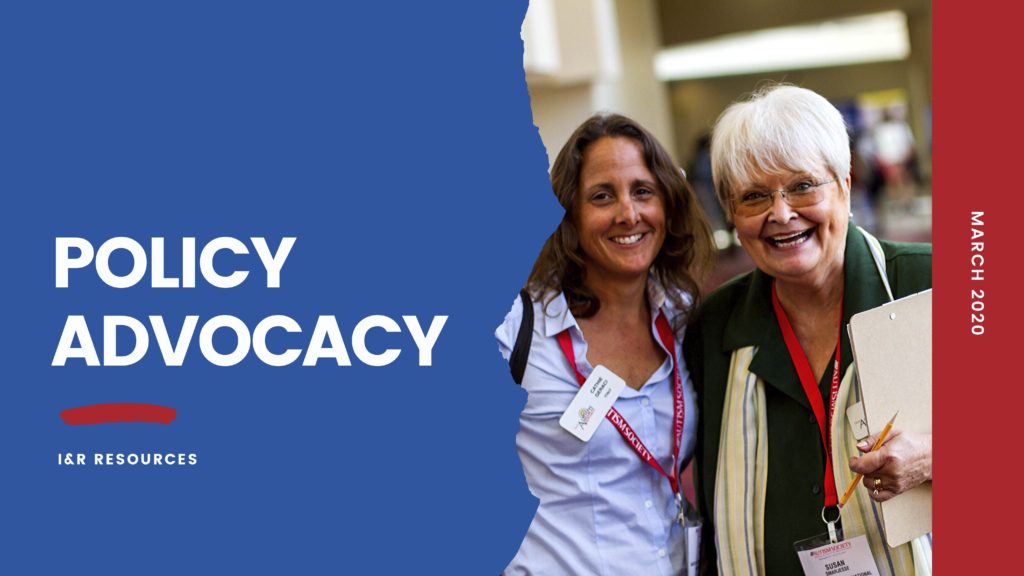 This March, the Autism Society is focused on providing resources surrounding Policy Advocacy, where our efforts, determination, and progress are exemplified at the local, state, and national levels.
2020 brings new and potential legislation surrounding community living, healthcare, housing, and employment, all of which affects the disability community—and with over 5,500 letters sent to congress through the Autism Society Action Center in the last 12 months, we are proud to continue to facilitate advocacy efforts for the extended disability community. Disability rights are human rights, and together we can make our voices heard.
Policy Resources:
Information & Referral Resources
Affiliates in Action
The Autism Society and our network of affiliates work hard everyday to advocate alongside self-advocates, and on behalf of the extended autism community to create a better quality of life across the spectrum and throughout the lifespan.
With your support, we can dedicate more time to advocate; $50 provides an hour of advocacy efforts at the national, state and local level. Disability rights are human rights. Donate today.
[su_button url="https://secure.everyaction.com/ynTHgQUB402qwetMAwHjwA2″ target="blank" style="flat" background="#0055a4″ size="7″ wide="yes" center="yes"]DONATE[/su_button]