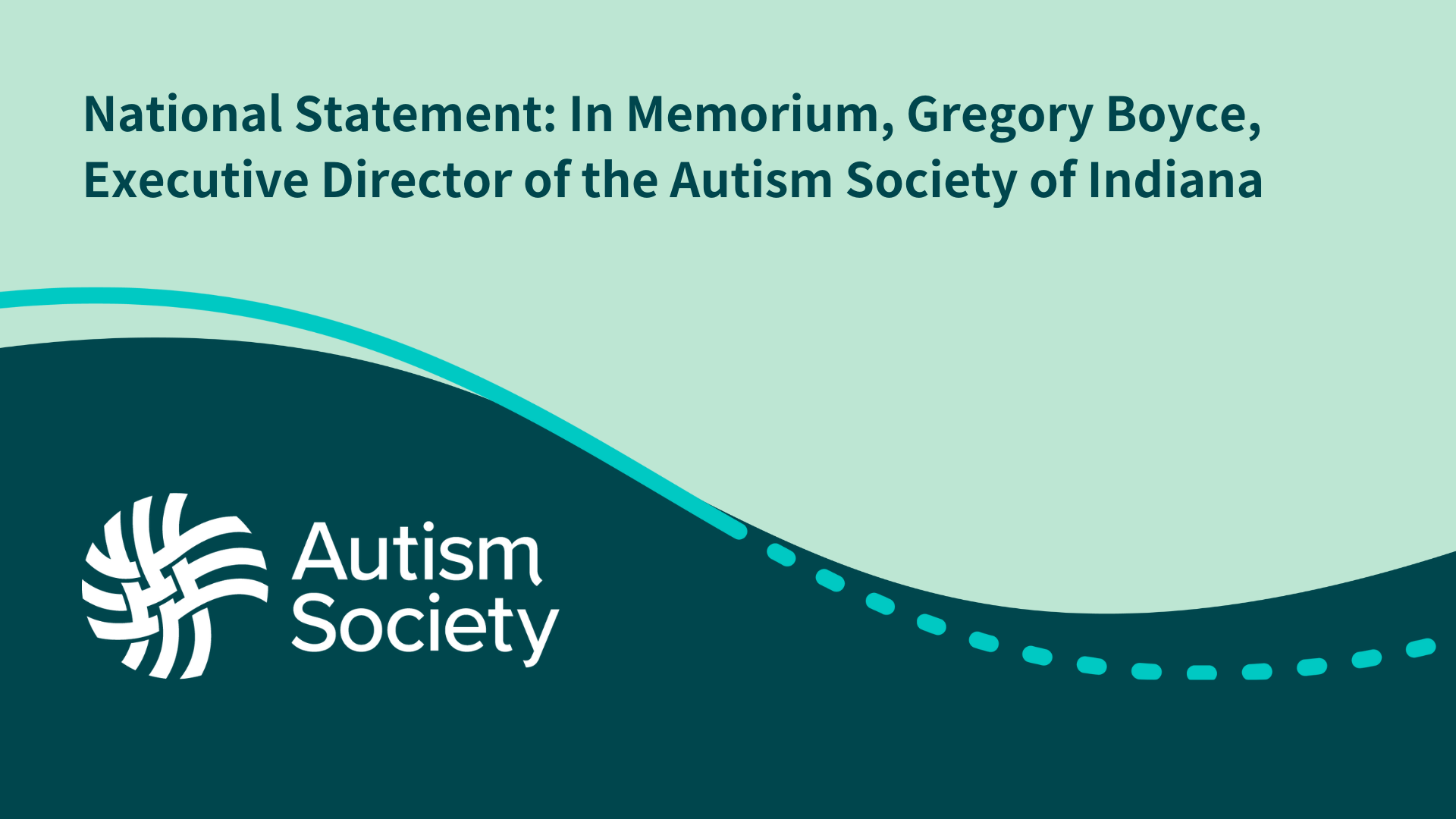 The following statement was prepared by Kristen Moyo, Affiliate Relations Manager at the Autism Society of America, and longtime friend and colleague of Greg Boyce.
The Autism Society of America is deeply saddened to announce the passing of our dedicated, impactful, and loved colleague, Executive Director of the Autism Society of Indiana, Greg Boyce. 
Greg dedicated his life to serving others through his time at Autism Society of Indiana, and his many years in ministry. He was a trusted leader, faithful friend, loving father to his wonderful daughters, and devoted husband to his wife. 
"Greg was a passionate, innovative leader, and a fierce advocate for the Autism community," states Christopher Banks, President & CEO of the Autism Society of America. "He has made a lasting impact with his work to support Autistic individuals and families, and his legacy lives on with his team and family."
In his five years as the Executive Director of the Autism Society of Indiana, Greg initiated and implemented much-needed support for the Indiana Autism community. He was an innovative champion for affiliates across the Autism Society network, as a dedicated member of the Affiliate Leadership Committee. As an authentic collaborator and leader, Greg intentionally made time to connect with board members, partners, team members, and other community leaders to create connections – both personally as well as professionally. He attended Autism Society conferences, participated in affiliate connection opportunities, and encouraged others to do the same. 
As a systematic thinker, Greg was constantly thinking of ways to positively impact the lives of Autistic individuals and their families in Indiana. He invested himself greatly into his work, and was passionate about providing resources, opportunities, and advocating for individuals in the Autism community. He led his staff in a way that exemplified leadership through words of encouragement, actions, and commitment to continued development. He was a visionary. 
"I can't imagine how empty it will feel at the Autism Society of Indiana without Greg working by our side. Even though he didn't like to be the center of attention, he had an undeniable impact on the Autism community, the ASI Executive Board and his staff. With his passing, Greg is leaving behind a legacy of kindness, compassion, and generosity," shares Kristie Lofland, Chair of the Board at Autism Society of Indiana.
Under Greg's leadership, the Autism Society of Indiana grew strategically, expanded programs, diversified partnerships, and increased revenue. His thoughtfulness, vision, and fortitude will be greatly missed. We will remember Greg with love in our hearts and know his legacy will live on. We extend our deepest condolences to his team, family, and friends.