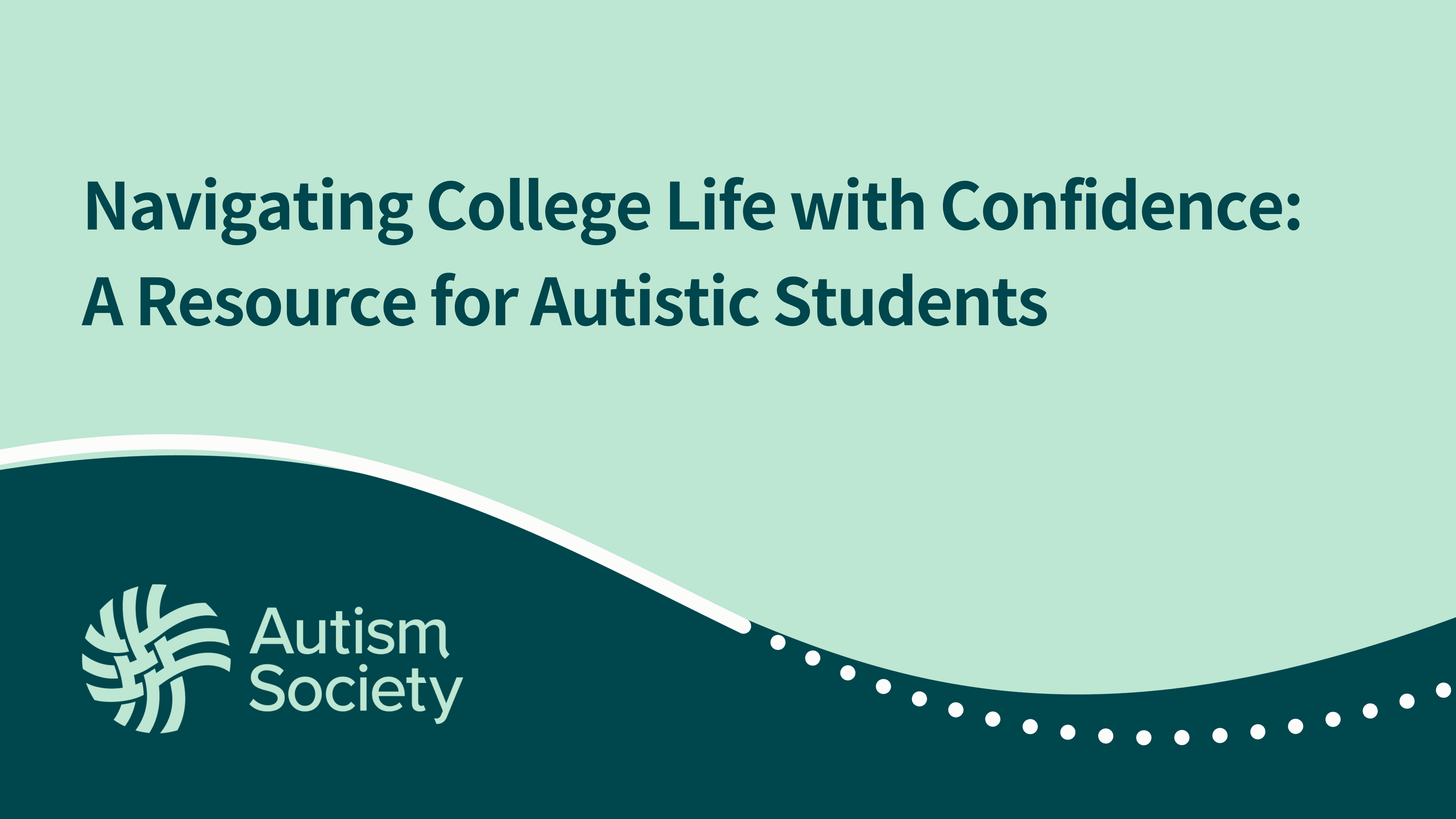 Going to college is a big step that marks an important milestone in a person's life. It can feel exciting, but also scary and stressful. The transition to college and the unknowns of college-life can be particularly overwhelming for students with Autism. 
The Building College Success resource offers practical advice, information, and strategies for Autistic students to support a successful college transition and includes information covering:
Support services

Strengths and needs 

Self-advocacy 

Support network building 

Sensory overload management

Academic and organizational skills

Social interactions

Emotional well-being

Early career planning
Autistic individuals offer unique perspectives and talents that enhance the college community. Remember, everyone's college experience is unique, and it's perfectly okay to tread your own path. The Autism Society is committed to supporting Autistic individuals across the lifespan. With the right amount of preparation, self-advocacy, and supports in place, college can be a fulfilling experience that allows personal and academic growth, helping to prepare for the future. Click here to download your Building College Success resource. 
Visit our Education Resource page to access additional employment resources and preparation guides to aid in your adulthood journey.
For additional support, the Autism Society's National Helpline is available to provide you with the resources you need. Our Information & Referral Specialists are available Monday to Friday, 9:00 am to 7:00 pm (Eastern Time) at 800-3-AUTISM (800-328-8476) or info@autism-society.org.