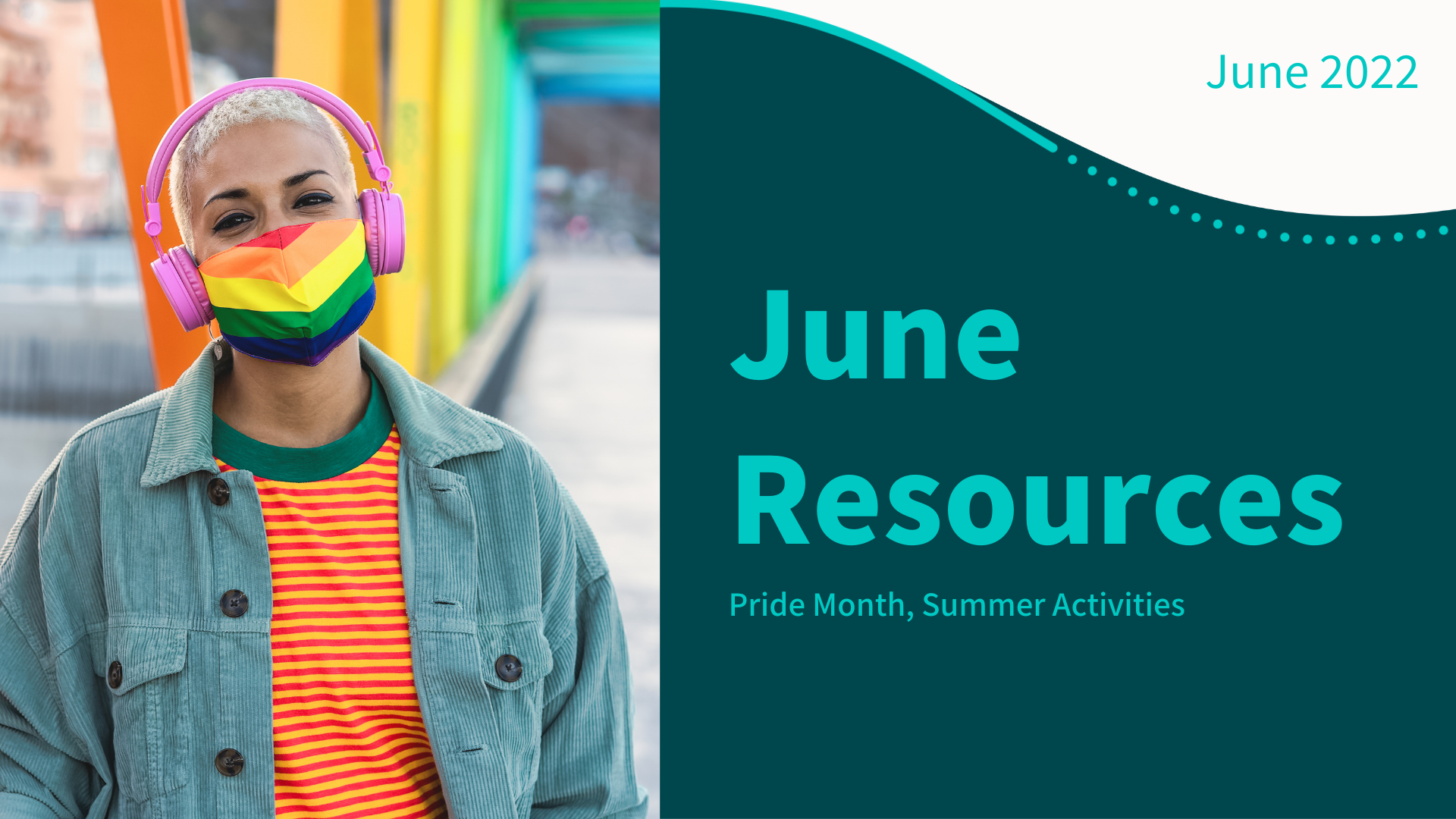 Our resources this month focus on celebrating diversity within the Autism community, including LGBTQ+ intersectionalities,  Autistic Pride Day, and additional summer activity ideas for all ages. Our public policy resources include updates on the '988' National Suicide Prevention Lifeline implementation (launching July 16, 2022), and the Autism Families Caregivers Act.
Pride month: LGBTQ+ Intersectionalities
Autistic Pride Day (June 18)
Summer Camps & Activities
Vaccine Education Initiative 
Public Policy Resources
The

988 number

is a three-digit, nationwide calling code for mental health emergencies that was approved and mandated by the federal government in October 2020 with an official nationwide start date of July 16, 2022. Click here to learn more.

https://www.healthaffairs.org/do/10.1377/forefront.20220223.476040/

The Autism Family Caregivers Act will authorize the Secretary of Health and Human Services to award grants for providing evidence-based caregiver skills training to caregivers of children with Autism and other developmental disabilities. Help us get more co-sponsors on the House side by using this action alert to send a letter with a personal story on how this bill will positively impact your family.

https://www.votervoice.net/AutismSociety/Campaigns/94574/Respond

 

The ARCH National Respite Network has published an Adult Day Services and Respite fact sheet, which is an overview of adult day services, including who uses them, the benefits and types of adult day services, and the services offered. It also provides guidance on how to locate, select, and pay for high-quality adult day services.
The Autism Society's National Helpline is here to support you and provide you with the resources you need. Our Information & Referral Specialists are available Monday to Friday, 9:00 am to 7:00 pm (Eastern Time) at 800-3-AUTISM (800-328-8476) or info@autism-society.org.
The Autism Society's mission is to create connections, empowering everyone in the Autism community with the resources needed to live fully. As the nation's oldest leading grassroots Autism organization, the Autism Society and its 71 local affiliates serve over half a million members of the Autism community each year. It envisions a world where everyone in the Autism community is connected to the support they need, when they need it – including education, advocacy efforts, and supports and services throughout the lifespan. If you found this article helpful, please consider supporting our efforts through a donation, every bit helps. Donate here!