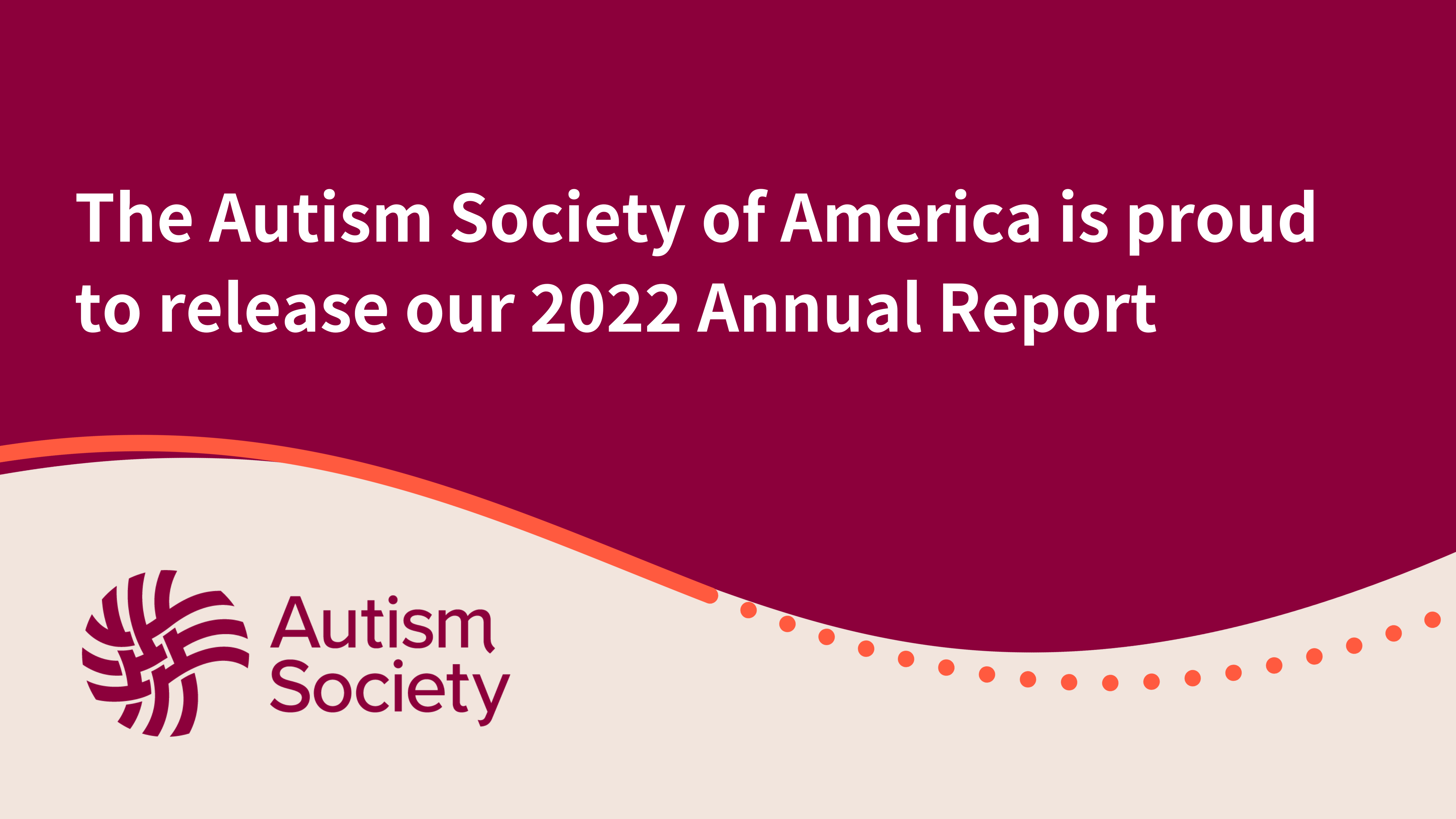 A Letter From Our Leaders
Written by Christopher Banks, President and CEO, and Tracey Staley, Chair of the Board of Directors. 
The Autism Society of America is proud to release our 2022 Annual Report. Since 1965, the Autism Society and our nationwide network of 70+ affiliates empower the Autism community with the resources needed to live fully. We meet people wherever they are in their journey and our impact pillars center on education, advocacy, support, information and referral services, and community programming. As the nation's oldest and largest grassroots Autism organization, our expansive impact is reflected both at the national level, and throughout local communities. The Autism Society's commitment to showcasing the diversity within the Autism community and authentic representation is essential to promoting understanding and acceptance of Autistic individuals. 
In 2022, hundreds of thousands of Autistic individuals, family members, and caregivers turned to the Autism Society and its affiliates for information & referral services, support, and to participate in community events. Approximately 1 million people accessed resources and educational materials at our national website, and 214k people attended events across the country, demonstrating the desire for information, connection, and community. Relatedly, the Autism Society's National Helpline saw a 238% increase in calls and emails from 2021, as more people turn to the organization for trusted, quality support. 
The Autism Society continued to reach individuals, family members, and caregivers through our Vaccine Education Initiative (VEI). We believe that increasing vaccine confidence is a crucial and necessary step towards improving overall health equity in the Autism community. Throughout 2022, the Autism Society trained 1,252 healthcare professionals and held 33 vaccine clinics through this initiative. We believe our continued work through the VEI will work towards a more accessible, equitable future for people with Autism and their loved ones in the healthcare space. In April, the Autism Society and our affiliate network continued its fourth annual #CelebrateDifferences campaign in honor of Autism Acceptance Month. Our efforts to designate April as "Autism Acceptance Month," a progression from "Autism Awareness Month', continued to be seen across the Autism community. Throughout the month, we proudly partnered with multiple organizations who demonstrated acceptance in action through this campaign and beyond. These partnerships allow us to support the wider community with tools, resources, and products that serve Autistic individuals and their loved ones and enhance their internal employment and cultural practices. 
As dedicated advocates for the Autism community, the Autism Society is grateful for the ongoing and generous support of our donors for being the connection – allowing us to provide essential services and support. Because of your commitment in 2022, we've connected over half a million people in the Autism community with resources and advocacy to create a world where all those with Autism can live to their fullest extent. Above all, to eliminate feelings of isolation, we create connections to each other, facilitating a community of acceptance. 
All of us at the Autism Society recognize your role in ensuring that Autistic individuals and their loved ones can connect with each other, with resources, and with support and services so that they may live full, vibrant, self-actualized lives. 
Thank you to all of the individuals, families, corporations, and foundations that have played a crucial role in fulfilling our mission and positively impacting the lives of so many in 2022 and beyond. Your contributions help us grow the movement to ensure that every person with Autism is seen and accepted. 
The connection is you. 
Sincerely, 
Christopher Banks, President & CEO, and Tracey Staley, Chair of the Board