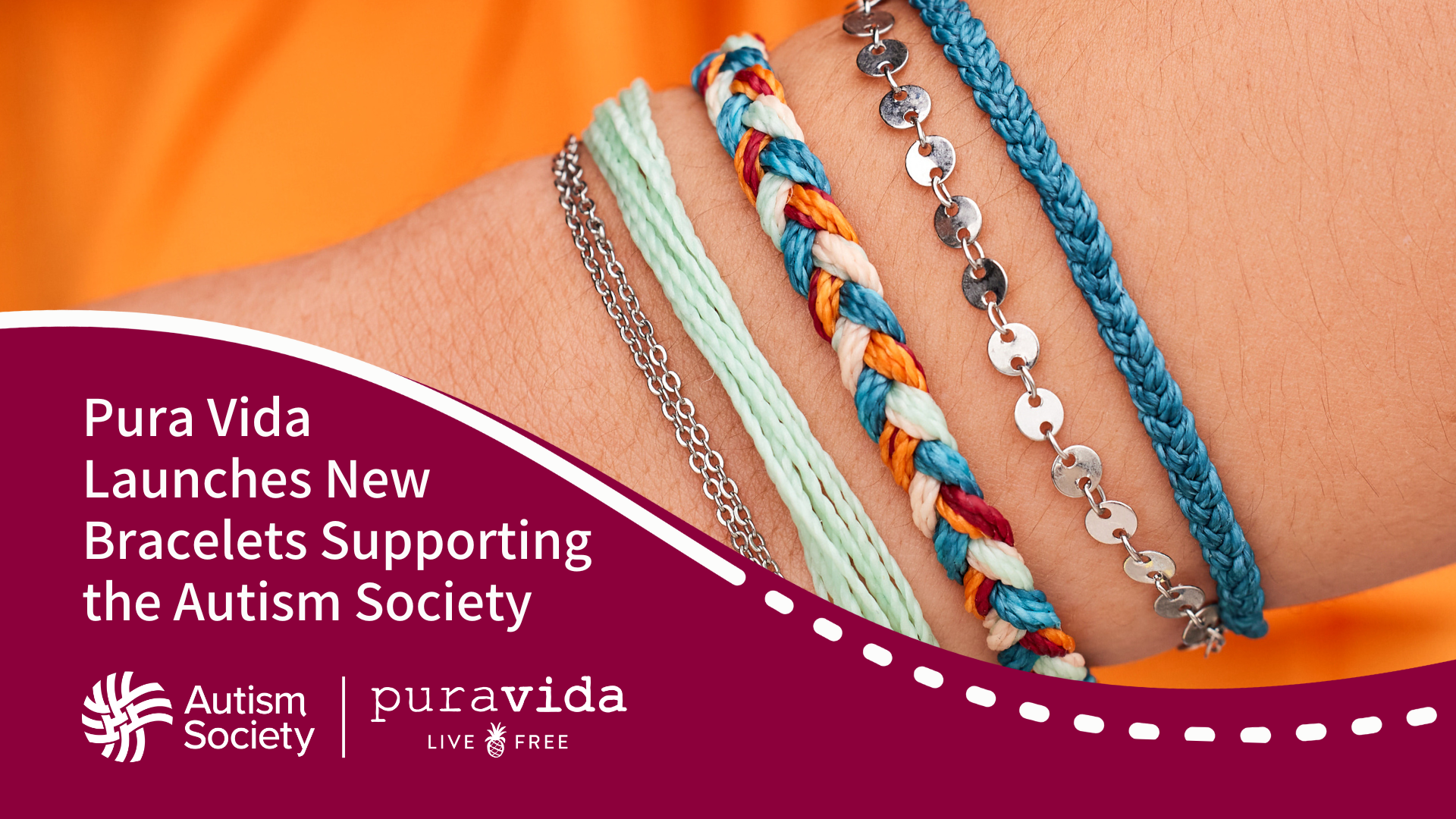 This April, the Autism Society of America is proud to continue our partnership with Pura Vida to promote inclusion and celebrate diversity for Autism Acceptance Month. 
As part of our partnership, Pura Vida is launching two new custom styles using our new brand colors. Each purchase from our Autism Society bracelet collection will donate 5% of the purchase price to support our mission of connecting Autistic individuals and their families to education, resources, and advocacy that empowers the community.
These bracelets are now available to order online through the Pura Vida website, and their in-store locations. Shop our Autism Society Style Pack bracelets and our original Autism Society bracelet today. Whether you prefer to browse from the comfort of your own home or enjoy the in-store shopping experience, you can easily get your hands on these stylish accessories.
If you live near one of Pura Vida's store locations, we invite you to pay a visit to a nearby Pura Vida store. In select locations including Pura Vida's San Diego, Irvine, Myrtle Beach, and Gilbert stores, you can contribute to our acceptance wall, learn more about your local Autism Society affiliates, and even receive some exciting swag to take home with you. Pura Vida is also hosting a week-long charity donation with 5% of every purchase bought through influencers, which will go to the Autism Society of America from Thursday, March 30th – Wednesday, April 5th. 
By purchasing an Autism Acceptance bracelet, you can join us in our efforts to #CelebrateDifferences and work towards a more inclusive world for everyone. Order yours today as they are likely to sell out!
Learn more about our work with Pura Vida and our other corporate partners.