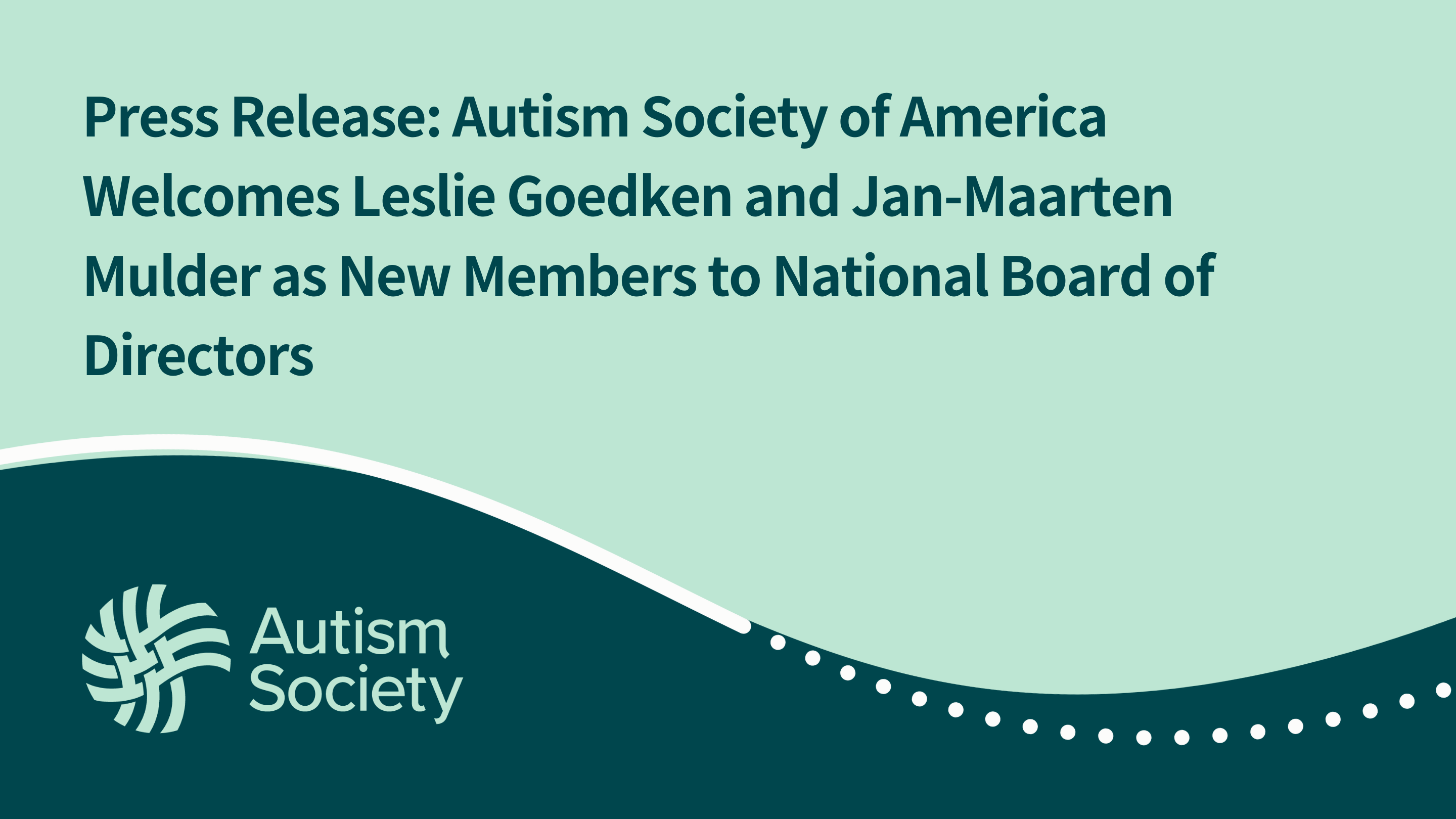 Rockville, MD, June 7, 2023 – The Autism Society of America is pleased to welcome finance and investment leader, Leslie Goedken, and former finance senior executive and experienced board director, Jan-Maarten Mulder to the National Board of Directors.
Leslie is currently the CEO and Founder of Catalyst Venture Advisors, where she is an Advisor to investment, real estate, and healthcare companies on investments, capital raising and strategy. She is also the CEO and Founder of Home Catalyst, an advisory and investment company focused on scaling high-quality housing for adults with special needs. Her expertise includes investing for strategic capital allocation skills with nonprofits and for-profits, capital raising efforts with institutional investors across multiple industries, primarily in healthcare, real estate, and fintech.
"As a longtime advocate, I am excited to continue my family's dedication to supporting the Autism community, through the incredible impact at the Autism Society of America." stated Leslie.  Leslie has a sister with Autism and her parents have been active with the Autism Society of Minnesota for many years.
Jan-Maarten has broad expertise in strategy, governance and finance for commercial and nonprofit organizations. His professional background includes 15 years of senior leadership positions in global banking and natural resources. His board work includes Digital Divide Data, Root Capital, and STX Group, spanning multiple industries including technology, agriculture, and (renewable) energy.
"I am honored to join such a distinguished group of leaders at the Autism Society of America's Board of Directors, and look forward to supporting the organization's important work." stated Jan-Maarten. 
"Leslie and Jan-Maarten are both well suited to guide the Autism Society of America on its mission to create connections, empowering everyone with the resources needed to live fully." stated Christopher Banks, President and CEO of the Autism Society of America. "Their depth of knowledge, professional and personal backgrounds make them an invaluable addition to our Board of Directors as we continue to execute our strategic initiatives."