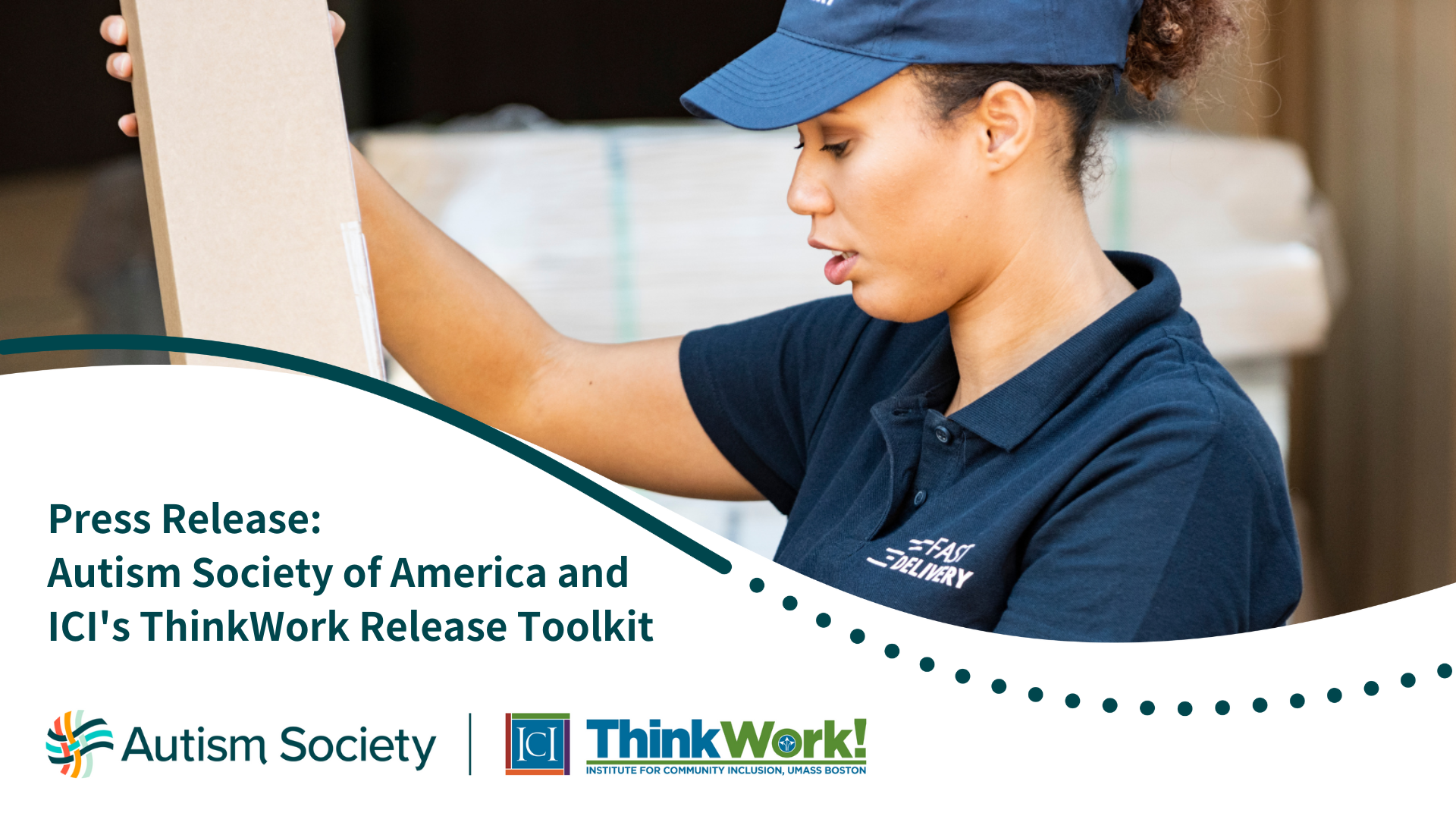 October 19, 2022, Rockville, MD —The Autism Society of America and the Institute for Community Inclusion (ICI) at the University of Massachusetts Boston have created and released a new toolkit for employment professionals, Autistic individuals, and families, titled, Creating a Path: How to Support Families and Young Adults with Autism to Prepare for Competitive Integrated Employment. 
The ICI's ThinkWork and the Autism Society co-developed this toolkit as part of their ongoing collaboration to share strategies for families and young adults with Autism to put them on a path toward competitive integrated employment. The toolkit explores four primary predictors of future employment success for youth with Autism:
Career exploration and work-based learning
Building the young adult's soft skills
Developing the young adult's self-determination skills
Family involvement in employment planning
Visit the ICI's ThinkWork to learn more about competitive integrated employment research and other efforts.
Visit the Autism Society of America's employment resource page to learn more about competitive integrated employment for young adults with Autism.