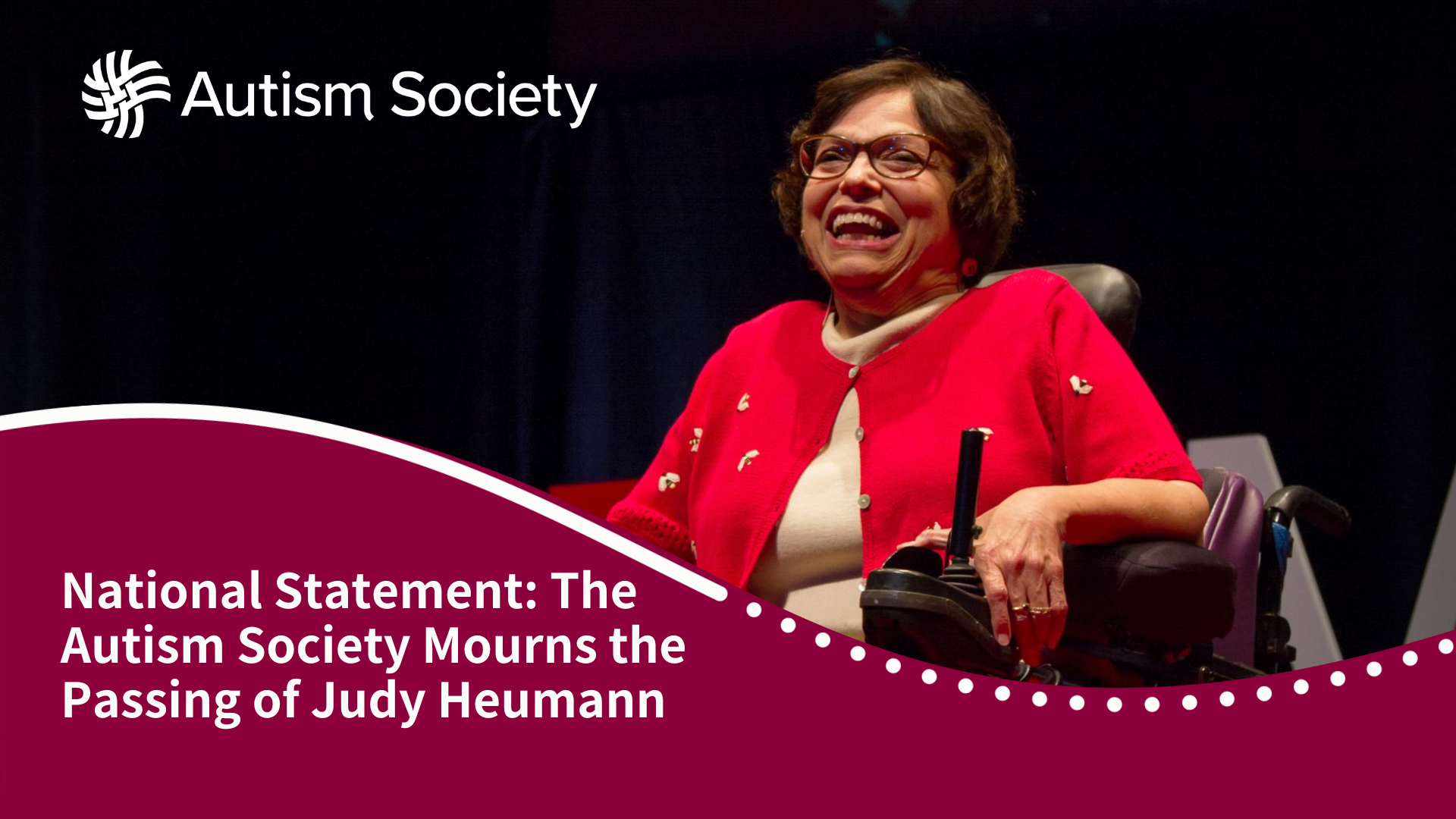 March 7, 2023, Rockville, MD — The Autism Society of America mourns the loss of Judith Heumann, a pioneering advocate for disability rights who passed on March 4, 2023. Throughout her life, Heumann worked tirelessly to break down barriers and champion the rights of individuals with disabilities.
Heumann's leadership and advocacy were instrumental in the passing of several groundbreaking pieces of legislation, including the Americans with Disabilities Act, the Individuals with Disabilities Education Act, and the Convention on the Rights of Persons with Disabilities. Her impactful contributions to the field of disability rights also include serving as Assistant Secretary for the Office of Special Education and Rehabilitative Services during the Clinton Administration and as Special Advisor for International Disability Rights at the U.S. State Department under the Obama Administration.
Heumann once stated, "Disability only becomes a tragedy when society fails to provide the things we need to lead our lives." Her life work was dedicated to ensuring that individuals with disabilities had access to the same opportunities as their non-disabled peers, including job opportunities and barrier-free buildings.
Kim Musheno, Vice President of Public Policy, highlighted Heumann's incredible impact, saying, "In addition to being a tenacious activist and change-maker, Heumann was also a dedicated mentor who sought to ensure that her legacy of fighting for full access, civil rights, and community-based supports continued." 
To learn more about Judith Heumann's inspiring legacy, we invite you to explore her books, movies, TED talks, and podcasts on JudithHeumann.com.
###