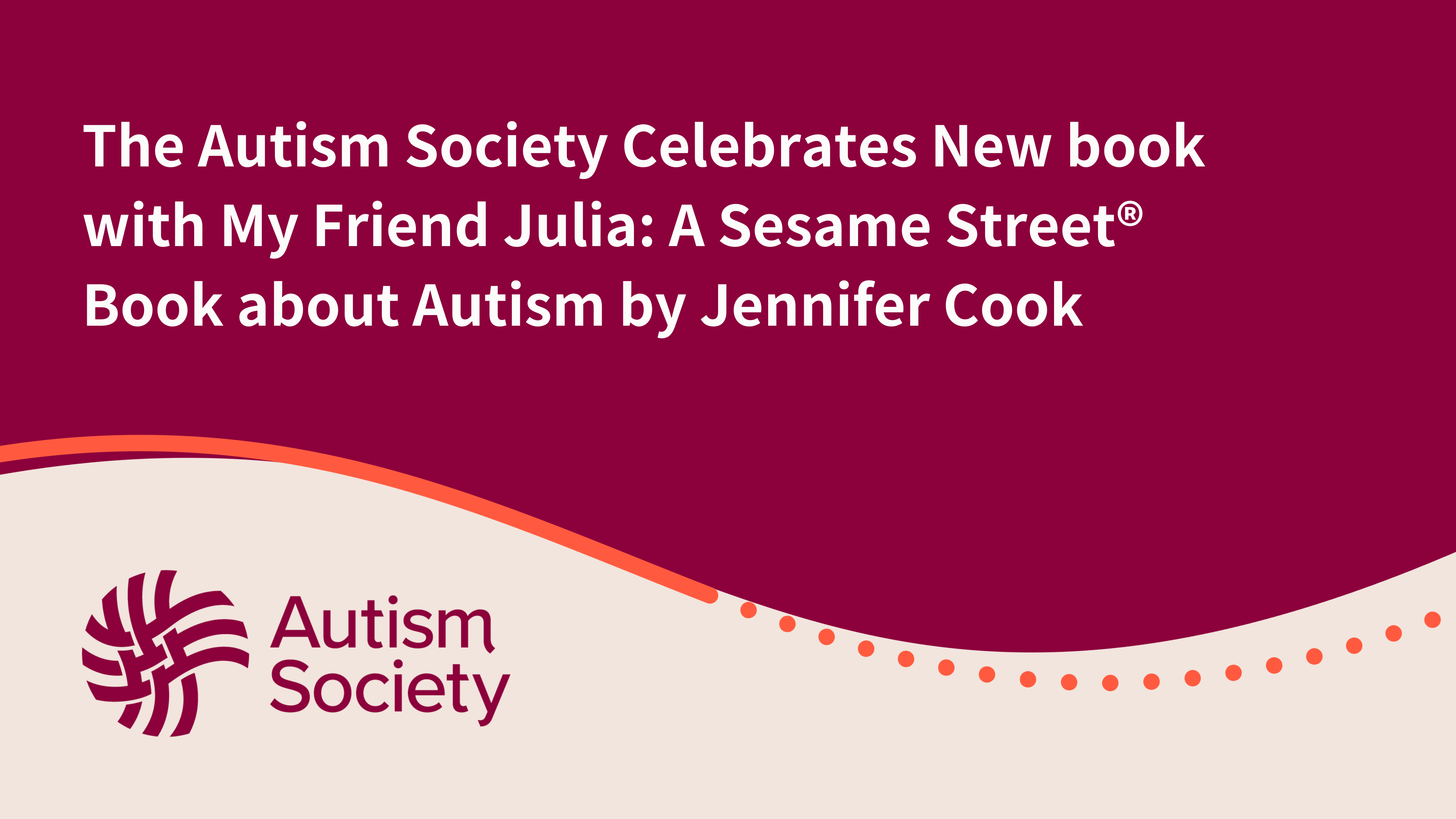 September 5, 2023, Rockville, MD — The Autism Society of America is thrilled to announce the release of My Friend Julia: A Sesame Street® Book about Autism written by Council of Autistic Advisors member, Jennifer Cook, published by Lerner Publications™ an imprint of Lerner Publishing Group™."My Friend Julia" introduces readers to the first Autistic character on Sesame Street. This colorful and compassionate title introduces an Autistic Muppet named Julia and shows how all children — Autistic and neurotypical alike — are amazing in their own ways.
Jennifer first encountered the character, a few years ago, while being a part of the Autism Society's Council of Autistic Advisors, where she worked with Sesame Workshop as an advisor to help brainstorm the character of Julia. For the past two years, she has continued to advise Sesame Workshop helping to develop new story ideas and further Julia's character development. Having played a role in the development of Julia, Jennifer felt a strong deep connection with the character not just because of her Autistic identity, but from a human-to-human experience. 
Given the opportunity to write the book, Jennifer said "It was one of the proudest and most terrifying invitations of my life. I felt the deep weight and joy of it. And I still do. I hope the takeaway will be that normal and typical are not synonyms. But through a "from the inside out" lens, this story is one of respect and of this truth: before and after everything else, we are all on the human spectrum."
Sesame Workshop continues to show its commitment for diversity and inclusion by creating an Autistic and neurodivergent character that is naturally a part of the neighborhood.  It is Jennifer's hope that this book helps to broaden the understanding of what it means to be Autistic beyond the discomfort and diagnosis. Despite our neurotypes, just like Julia, Elmo, Ernie, Cookie Monster and the rest of their friends from Sesame Street, we are all on the human spectrum.
Purchase your copy of "My Friend Julia: A Sesame Street® Book about Autism"