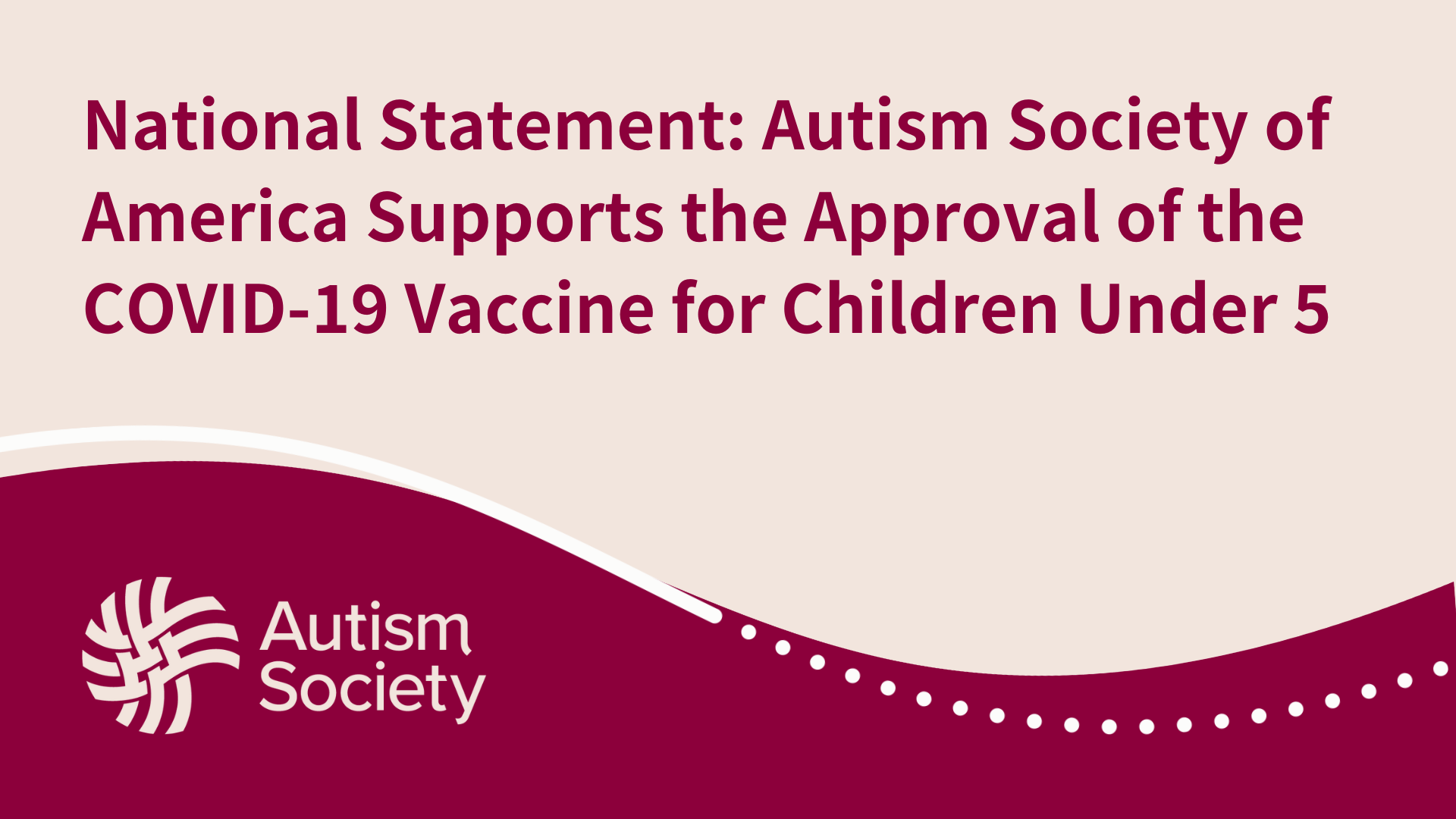 ROCKVILLE, MD, June 20, 2022 – The Autism Society of America supports and applauds the approval of the COVID-19 vaccine for children under 5 years old, the last age group to be able to access the vaccine to protect against COVID-19. Both the Pfizer and Moderna vaccines were judged to be highly effective in preventing symptomatic infection with no major side effects.
Autistic individuals are more likely to have one or more co-occurring medical conditions that place them at a significantly higher risk for more serious illness or death due to COVID-19 complications. 
"Parents of children with Autism have had to keep them isolated for so long. Everyone should have the opportunity to learn about, advocate for, and access safe and effective vaccinations in their local communities," stated Christopher Banks, President and CEO of the Autism Society of America.
The Autism Society created the Vaccine Education Initiative (VEI) to address the need for increased vaccine education, confidence, and access in the Autism community. By collaborating with local Autism Society affiliates, healthcare providers, public health advocates, direct service providers, and community leaders, the Autism Society and its VEI partners are connecting individuals and families in the Autism community with information, resources, and opportunities that promote a safer tomorrow. 
"With this new vaccine approval for children under 5 years old, the Autism Society of America will continue expanding accessible vaccination sites, and educational resources throughout the country for our youngest population," continued Banks. "The Autism Society urges Congress to pass pending emergency legislation that would make these vaccines available for free to families."
To learn more about our Vaccine Education Initiative, access information, or download supports, please visit our website here.