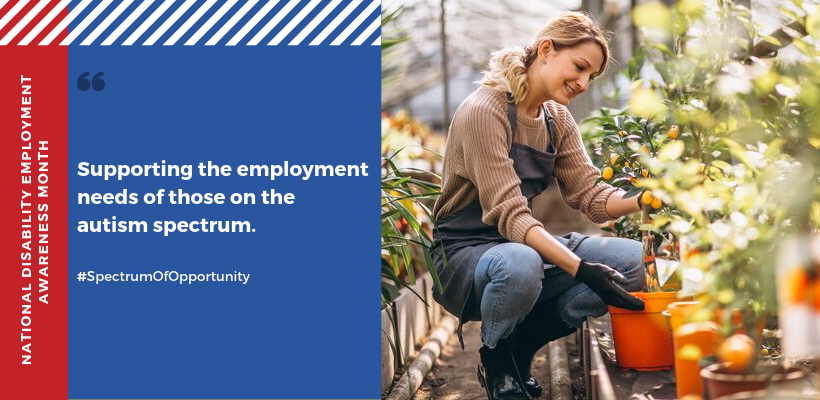 With up to 90% of adults with autism under or unemployed and over half a million autistic individuals moving into adulthood, Autism Society is dedicated to advancing the opportunity for individuals to have meaningful, gainful employment.
For this reason, Autism Society has created a digital toolkit of resources, information, referrals and supports to help autistic individuals and their families navigate an ever-evolving job market. In addition, we've highlighted just a few of the successful employment programs and services offered by our affiliates.
Public Policy: Employment Advocacy
For Employers:
For Job Seekers:
Affiliates in Action:
We encourage you to contact the Autism Society affiliate in your area, as our affiliates are often the most knowledgeable about local services. To find an affiliate in your area, click here.
The Autism Society's National Contact Center staff are here to get you to the resources you need and to make this time a smooth, happy transition to a great school year ahead! Our Information & Referral Specialists are available Monday to Friday, 9:00 am to 9:00 pm (Eastern Time) at 800-3-AUTISM (800-328-8476) or info@autism-society.org.
---
The Autism Society is dedicated to improving the quality of life for all affected by autism. $50 allows the Autism Society to provide an hour of support to our affiliate network to create localized education resources, support, and advocacy to individuals and families affected by autism. If you found this article helpful, please consider supporting our efforts through a donation, every bit helps. Donate here!