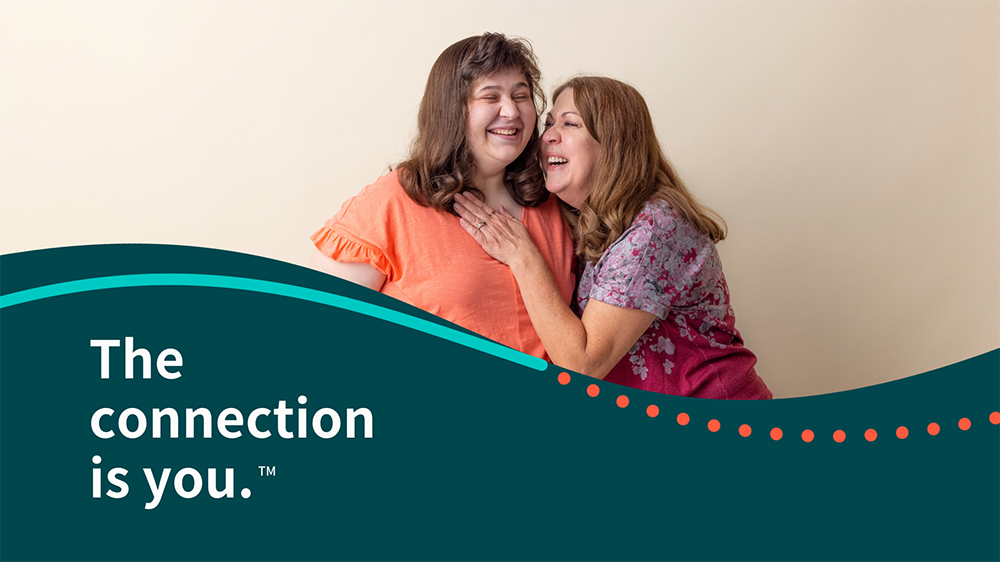 Looking for a way to give back this holiday season? Look no further. This Giving Tuesday, the Autism Society is hoping to raise $25,000 to help create a #SpectrumOfOpportunity and to continue supporting the autism community throughout the COVID-19 pandemic. Of course, we can't do this alone, we need YOU to help support us now by harnessing your social network.
3 Easy Steps. Limitless Impact.
This year, our 100ˣ campaign encourages virtual fundraising via social channels to maximize your gift and let others join in on the effort.
Host a virtual fundraiser on Facebook or a social platform of your choosing
Raise $100+
Challenge 3 others to do the same, continuing the cycle of giving
Why?
The autism community needs your support now more than ever, and by fundraising this way, you will be able to raise more than you would by yourself. So why not set a goal of at least $100 and encourage a few friends to do the same?
But… Black Friday
Yes, we know the hot deals are enticing. But this year we challenge you to give the gift of opportunity, by helping someone someone in need.
The gratification that comes from giving back to a community is real, and it's long lasting. No matter how much you donate, you can rest assured knowing that your gift – big or small – helps us create positive change within the autism community.
Where does my money go?
Since the onset of the COVID-19 pandemic, the Autism Society has supported the autism community by giving over 122,000 people access to our COVID-19 toolkit filled with resources, news updates, and policy efforts; distributing 53,000 masks to direct support professionals and residents in congregate settings; and through the creation of our Coronavirus Information Series, which has been viewed by nearly 162,000 individuals. 
Your donation helps us continue these efforts in addition to supporting our nationwide network of affiliates to better serve local communities; social story and resource development to provide information and educating our community during this time; advocacy efforts to include more funding for the autism community in COVID-19 relief packages, and current legislation.
$10 = 30 minutes of Information & Referral support through our National Helpline
$25 = 1 community-building episode developed for the Coronavirus Information Series, viewed by tens of thousands of people
$60 = 1 hour of advocacy for more federal relief funding and supports for the autism community
$100 = 1 social story development for thousands of parents, professionals, and self-advocates to utilize
$150 = 15 people supported through the National Helpline with our trained Information & Referral specialists