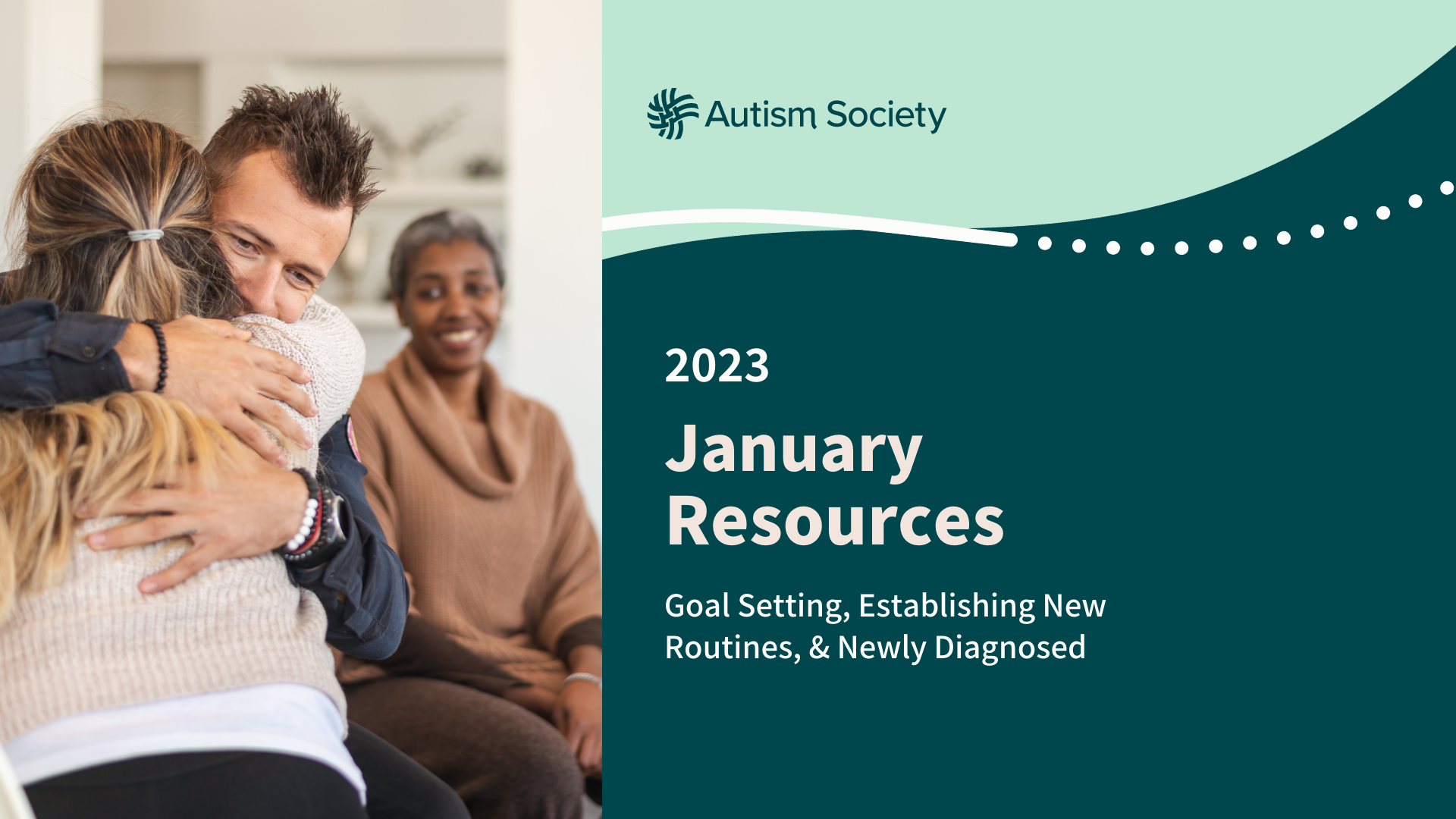 Happy New Year from the Autism Society of America! This January, our focus is on goal setting, establishing routines for the New Year, and receiving an Autism diagnosis. Our Public Policy resources include the 2023 US House legislative calendar and an opportunity for constituents to contact newly elected Congressional Members.
New Diagnosis
Goal Setting & Routines
Public Policy
The United States House legislative calendar for 2023 was released by Rep. Steve Scalise, R-La., who is expected to become majority leader when Republicans take control of the chamber in January.

Review the calendar here

.

Let public policy team members know if you have information that might be helpful about a new Member of Congress elected from your state.
The Autism Society's National Helpline is here to support you and provide you with the resources you need. Our Information & Referral Specialists are available Monday to Friday, 9:00 am to 7:00 pm (Eastern Time) at 800-3-AUTISM (800-328-8476) or info@autism-society.org.
The Autism Society's mission is to create connections, empowering everyone in the Autism community with the resources needed to live fully. As the nation's oldest leading grassroots Autism organization, the Autism Society and its 70+ local affiliates serve over half a million members of the Autism community each year. It envisions a world where everyone in the Autism community is connected to the support they need, when they need it – including education, advocacy efforts, and supports and services throughout the lifespan. If you found this article helpful, please consider supporting our efforts through a donation, every bit helps. Donate here!