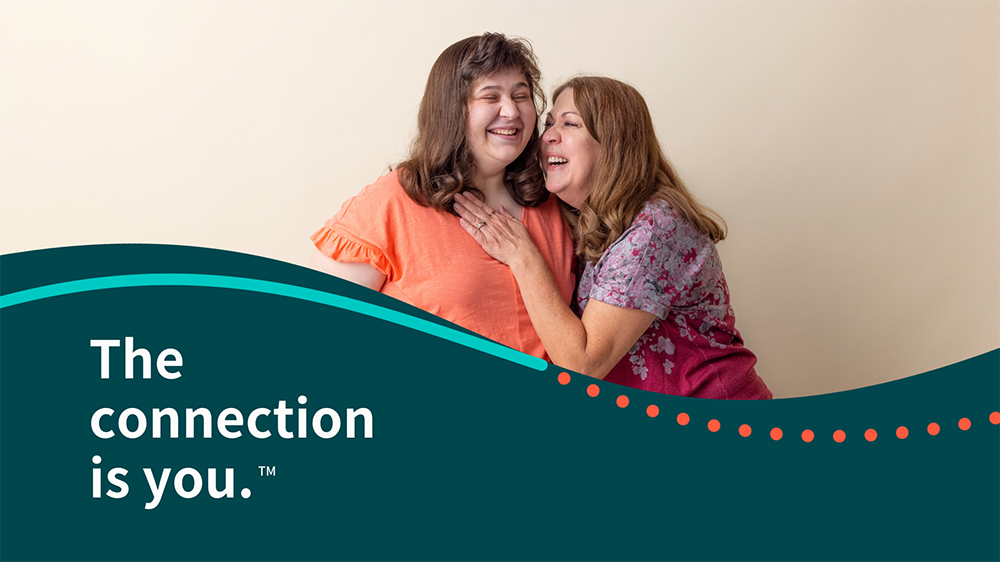 The Autism Society works every day to measurably improve the quality of life for individuals and families affected by autism. We aim to provide a #SpectrumOfOpportunity through advocacy, education, information & referral, supports, and community—which is why we want you to join us in raising funds and awareness for the Autism Society this Giving Tuesday and holiday giving season.
In 2019, we've worked to create more job opportunities through neuro-diverse hiring programs, advocated for the passage of laws benefiting our community's rights, provided education and training to create a more inclusive society, and cared for the general wellbeing of our community with hopes for a better tomorrow.  
We know our community's needs can be diverse, which is why affiliates such as those in Los Angeles, the Inland Empire, and San Diego have hosted dozens of bilingual support groups for individuals and families affected by autism, with more and more affiliates planning new events throughout the year.
Coming into the Holiday season, affiliates saw over 7,000 people attend Sensory-Friendly Santa events, with over 300 happy attendees at Autism Society of Alabama. As school break approaches, we acknowledge the overwhelming amount of hours that have been dedicated to protecting our students in schools, including Autism Society of Florida who brought together almost 250 people to advocate against the Restraint & Seclusion laws, to keep our loved ones safe.
The Spectrum of Opportunity: Giving Tuesday Stories
It is because of the hard work our affiliate network puts in serving their communities that we've asked we've asked our supporters to share their stories, telling us how the Autism Society has made their world a better place, and how we can continue to do so. In the last few weeks, we've received stories from our team, our affiliates, and other individuals showcasing how the Autism Society's programs and resources have impacted both themselves and their families. 
"For close to seven years I have seen how the Autism Society provides a #SpectrumOfOpportunity for my friend Evan Badesch," said John Dobrowski, CFO of Autism Society of America. "Like so many that have received support and friendship from the caring and loving folks at the Autism Society, Evan is making the world a better place for himself and for all who know him."
"Autism Society creates a #SpectrumOfOpportunity for my brother Derek, to live in a more supported, inclusive world," said Kristyn Roth, CMO at Autism Society of America. "Our network advocates at the local, state and national levels on all issues across the lifespan including, healthcare, employment, housing, school safety, respite, and more."
Stories like these showcase how our network has worked to improve the quality of life for others affected by autism. That's why we hope you'll join us moving into Giving Tuesday and our final year-end push moving into the new year.
Giving Tuesday: Our Vision and Goals
It is our mission to create a wider spectrum of opportunities for individuals and families affected by autism, but we can't do it without your help. Whether it's the creation of another one of the nearly 8,000 community events, 1,000 educational programs or 224,000+ individuals provided with information and resources via our Help Line, we hope you will join us in raising $15,000 this Giving Tuesday to continue creating opportunities for members of our community.
On December 3rd, Autism Society will be hosting a live Facebook fundraiser, complete with milestone challenges to celebrate our progress on Giving Tuesday. To donate to the Spectrum of Opportunity Campaign before the Giving Tuesday official date, visit the Spectrum of Opportunity website, our Giving Tuesday donation form, or mail a check to our national office with a pay order or memo line indicating your funds are designated to #GivingTuesdayASA. Our office address is as follows:
Autism Society of America
4340 East-West Hwy, Suite 350
Bethesda, Maryland 20814
If you would like to support the Autism Society of America by creating your own fundraising campaign for Giving Tuesday, you can learn more about Facebook fundraisers and how to create them for a non-profit cause here.
If you would like to share your #GivingTuesdayASA story to help raise awareness and support Autism Society raising funds to create a wider #SpectrumOfOpportunity, we will be sharing our favorites all the way until December 3rd. To participate, we ask that you share your story on Facebook, Instagram or Twitter by answering a simple question: "How can we make the world a better place and provide a #SpectrumOfOpportunity?"  If you're interested in sharing your story with us, you can learn more here.