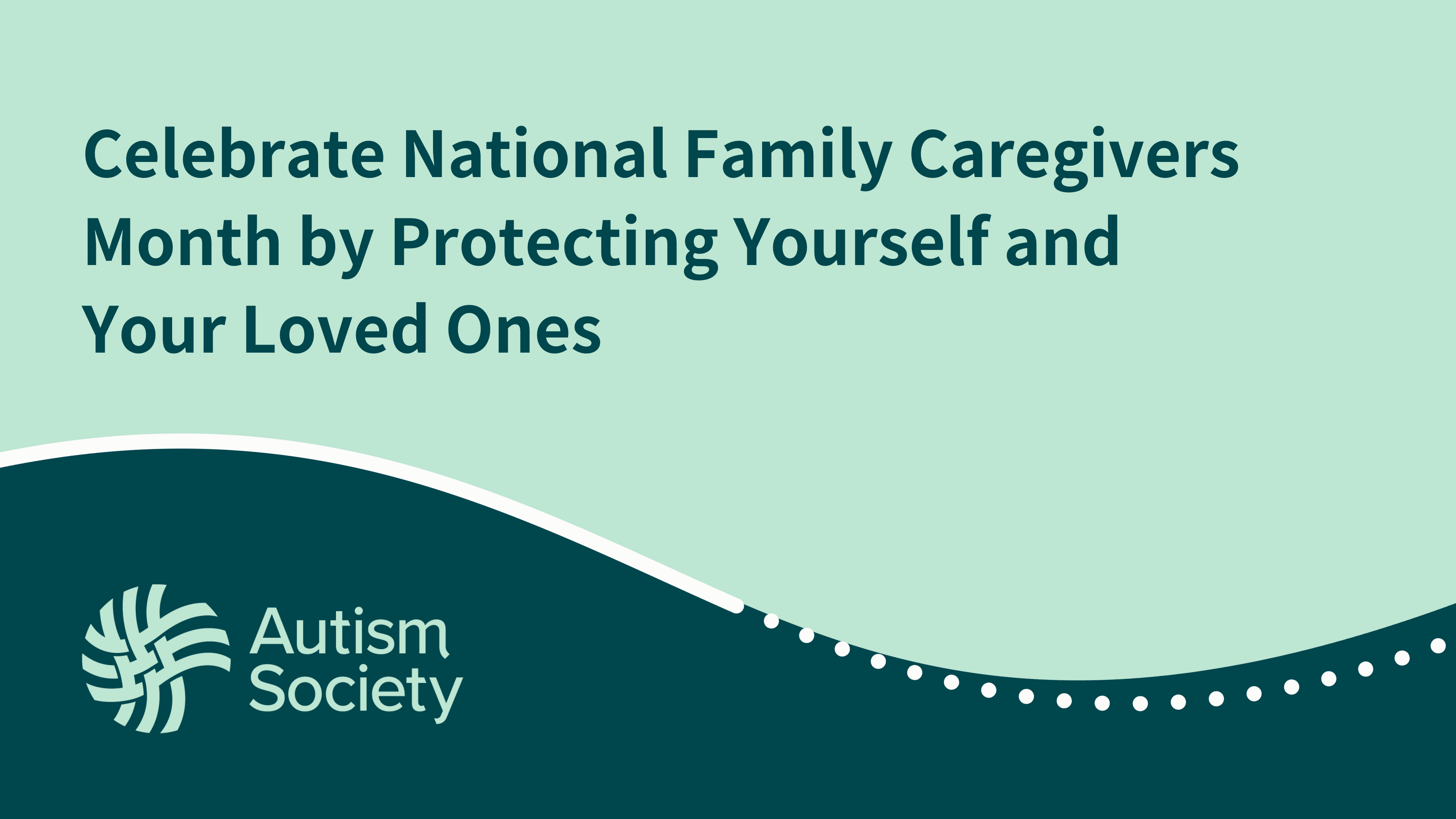 Rockville, MD, November 16th, 2023 – The Autism Society of America creates connections that empower families and caregivers. Knowledge, resources, and supports help us all live healthy, happy lives. 
To help caregivers protect themselves and their loved ones this fall and winter, the Autism Society's Vaccine Education Initiative (VEI) is improving the vaccine experience. 
We know that getting a vaccine can be stressful, especially for Autistic individuals. While a typical vaccine appointment may take only 15 minutes…many spend days or weeks preparing for those 15 minutes.  
Individual vaccine appointments can be barriers to caregivers and families. In our VEI clinics, parents and siblings of Autistic patients are welcome to be vaccinated together. 
Tips for making a vaccine experience more positive for the whole family:    
Review preparation resources 

 

Rehearse what to expect using social stories 

 

Foreshadow each step using visual schedules

 

Ensure communication access using a visual communication board

 
Caregiver Testimonials 
"The staff was wonderful, and our kids were completely comfortable and calm through what is typically a stressful situation. No tears were shed!" – Parent 
"Helping my daughter have a positive vaccination experience to help her move past her fears, and seeing her be so well respected. There was no anxiety about getting the second shot because of how smooth the first one went." – Parent 
"Everyone was absolutely awesome and provided such a positive experience for both me and my child. Thank you for the BEST vaccination experience ever! Our family was overjoyed to have been part of this clinic." – Parent 
To learn more about the VEI or find an accessible vaccine clinic near you; visit: AutismSociety.org/vei  
Help us transform the vaccine experience! We offer training for healthcare providers and accessible vaccine kits for providers and community members. If you're interested in bringing the VEI to your community or practice, email us at vei@AutismSociety.org 
To learn about other resources and information to support caregivers, check out this month's digital toolkit.