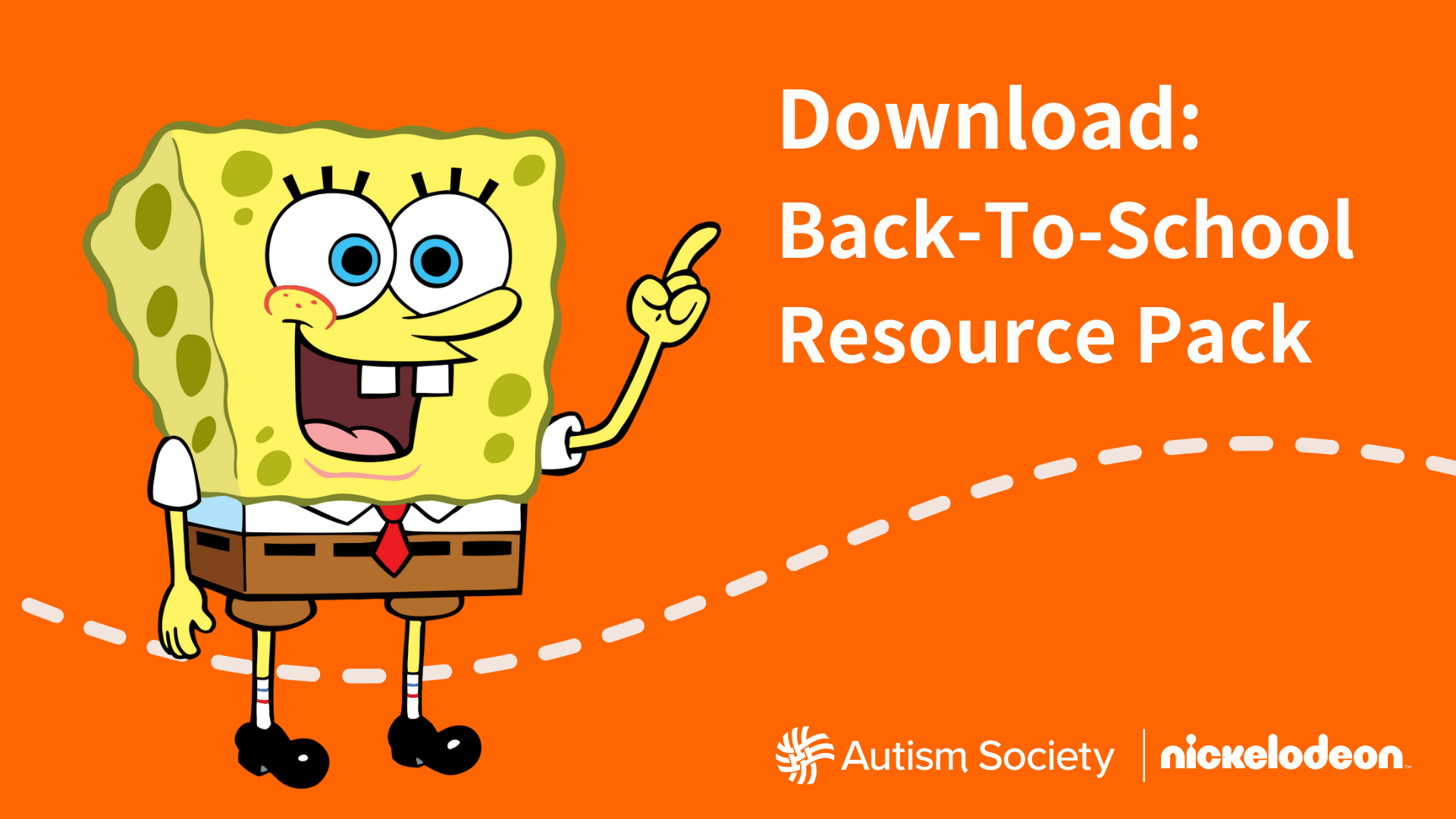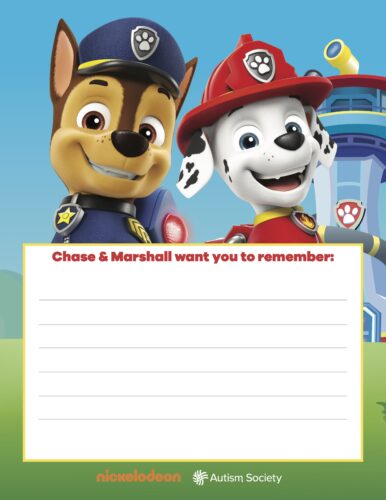 The Autism Society of America and Nickelodeon co-created a free, downloadable, Back-to-School resource pack to help support students on the Autism spectrum and their teachers. In this collaborative effort, our goal is to help empower Autistic students who are navigating their educational journeys, and provide agency and engagement exclusively through positive reinforcement.
In April, the Autism Society and Nickelodeon released a resource guide for Autism Acceptance Month, and continued to collaborate through ongoing initiatives throughout the year. The Nickelodeon team is proud to continue using its platform to connect with families in the Autism community and relay critical information to those looking for resources and support.
Our resource pack is free to download, print, and customize with the support of your favorite Nick characters, including: Spongebob Squarepants, Blue's Clue's, Bubble Guppies, Fairly Odd Parents, Paw Patrol, Teenage Mutant Ninja Turtles, Dora the Explorer, Peppa Pig, and Loud House. 
Power Cards:  A "Power Card" is a visual aid that uses a person's interest as motivation to help teach a skill, encourage action, or set reminders. Power cards (featuring your favorite Nick characters) use a student's high-interest topic/passion to help encourage positive choices, set reminders, and support engagement.
Token Boards: A token board is a visual support tool that provides reinforcement and supports self-management. They allow unstructured tasks to be broken down into clear and visual steps and support motivation and engagement through positive reinforcement using images of high interests/passions that are meaningful to the student. 
Visual Schedules: Visual schedules offer visual support that can help Autistic individuals set a routine, anticipate/foreshadow daily activities, transition between activities, develop independence, and can be used as a communication tool. Visual supports can also help the student process information easier and quicker.
* We've created two visual schedule formats, one intended for younger students with larger images and one intended for older students with a more varied daily schedule.
The resource pack can be used across all age ranges and should be personalized to support student agency and engagement.