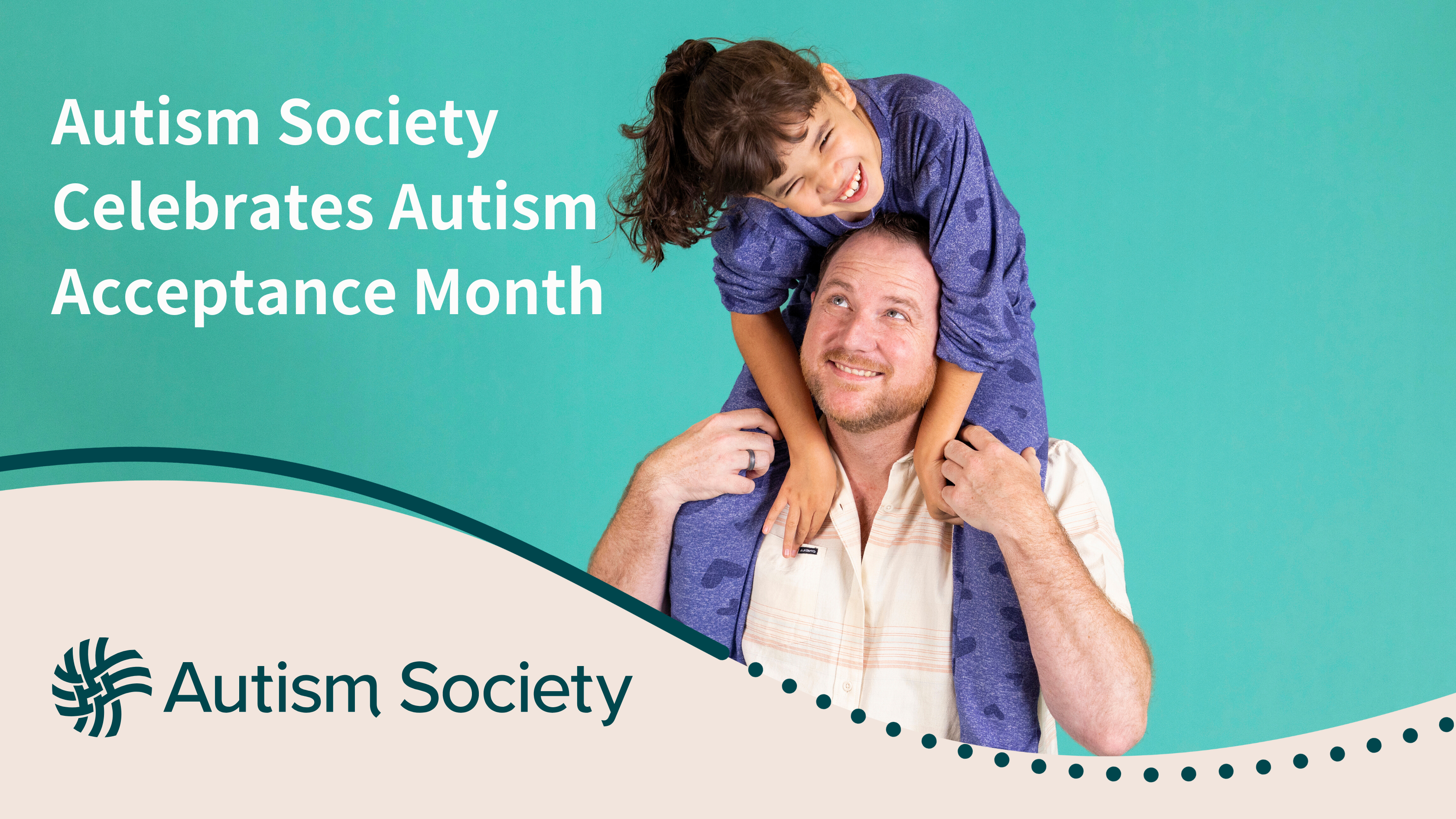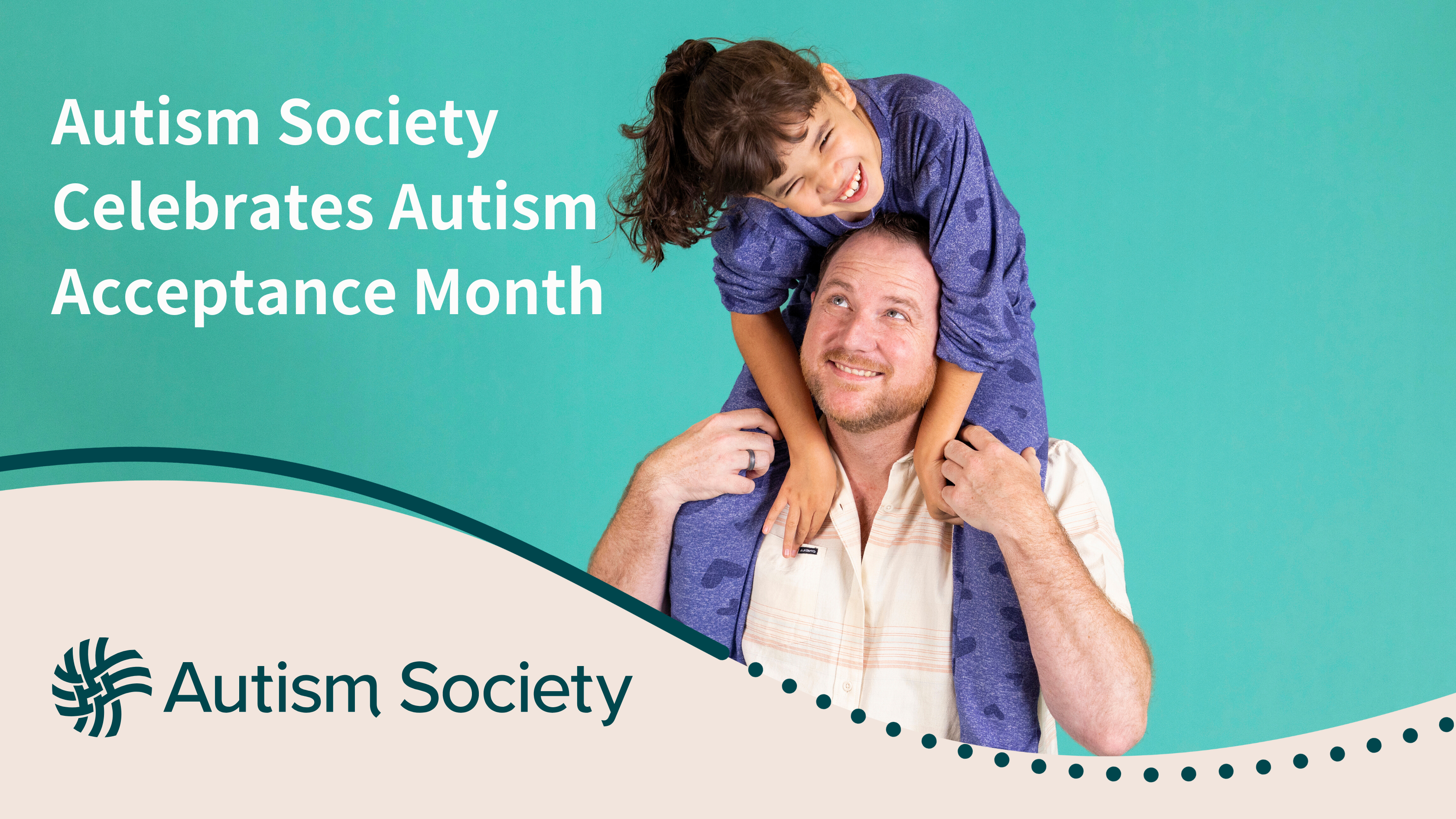 Autism Acceptance Month celebrates and recognizes the many diverse and varied experiences across the Autism spectrum. For years, those in the Autism community have advocated to advance April beyond awareness and forward into acceptance. That's because our community knows – words matter.
It matters that we speak with acceptance of individuals for who they are, in ways that honor their experience, strengths, and challenges. It matters that we not only talk of acceptance but act on it too.
Acceptance happens every day.
The act of acceptance is many things, every day, and different per person. It starts with an understanding that everyone's unique experiences are valid and creating space for each member of the Autism community to speak openly and without judgment. This month, The Autism Society of America recognizes how individuals, families, and institutions demonstrate acceptance in the choices we all make.
From including someone who thinks differently to join your group, to advocating for services that you know some folks will need – even if you don't need them – to making accommodations and supports in the workplace to ensure that every team member can do their best. Acceptance is making deliberate choices that help the people around you feel welcomed and safe.
The Autism Society is proud to have made a difference in the lives of 133,000 people who made the connection through our network's helplines last year. We know that our team makes a difference every day with the simple act of acceptance.
"Thank you so much for your promptness and patience on the phone! I still have no idea whether I'm on the spectrum…but you were the first person I spoke to on the topic who was accepting, welcoming and informative. Thank you!" – Helpline caller
Acceptance is accommodating the unique needs of Autistic individuals.
This month, the Autism Society is proud to unveil our newest brand photos featuring Autistic individuals with higher support needs, their families, and support team members. Our goal was to capture a varied and diverse range of experiences within the Autism community because acceptance is welcoming representation in all aspects of life.
To support our photo participants, our team provided inclusive, considerate experiences including low light, private spaces for calm, sensory supports, and sound management – all things not traditionally provided in a photography studio setting. This meant that for many families, the experience may have been the first time their Autistic loved ones comfortably engaged in professional photo sessions.
Not only that but because of the comfortable and inclusive space created, our participants were able to share their thoughts and feelings. Watch our new brand video here:
"The most loving, welcoming and beautiful team of people held such a comforting space for us to simply BE. Thank you for capturing these moments for us and for others to see they are not alone, and that a diagnosis of Autism can truly be a blessing in disguise." – Lily, photoshoot participant
Acceptance means that we work together to create the connections for everyone in the Autism Community. 
It is vitally important that we work together to advocate for the services and supports that are necessary for those with Autism, based on their unique needs and experiences, which are vastly different and individualized – not categorized or boxed in. 
That is why the Autism Society of America is working to expand health equity nationwide. With a focus on health equity the Autism Society aims to build a robust system of supports, services, and resources aimed at the whole living experience; this includes but is not limited to, health and wellness care, mental health, housing, employment, and policy related to home and community-based services. This is acceptance in action every day because health equity is the foundation for a healthy life.
Nationally, the organization plans to expand its Vaccine Education Initiative (VEI) to address the unique needs of the Autism community and accessible healthcare; deliver increased first responder trainings with tools and information to serve the Autistic community more safely and effectively for life-saving outcomes; expand employment opportunities and outcomes for Autistic individuals addressing systemic barriers to employment; and deepen the organizational focus on health equity to build a robust system of supports, services, and resources aimed at the whole living experience.
Acceptance is understanding that one size does not fit all.
We make room for the infinite ways in which people experience life. This Autism Acceptance Month, join us on social media using the hashtag, #CelebrateDifferences, to help us make connections across the Autism community. 
Learn more about how you can get involved during Autism Acceptance Month.