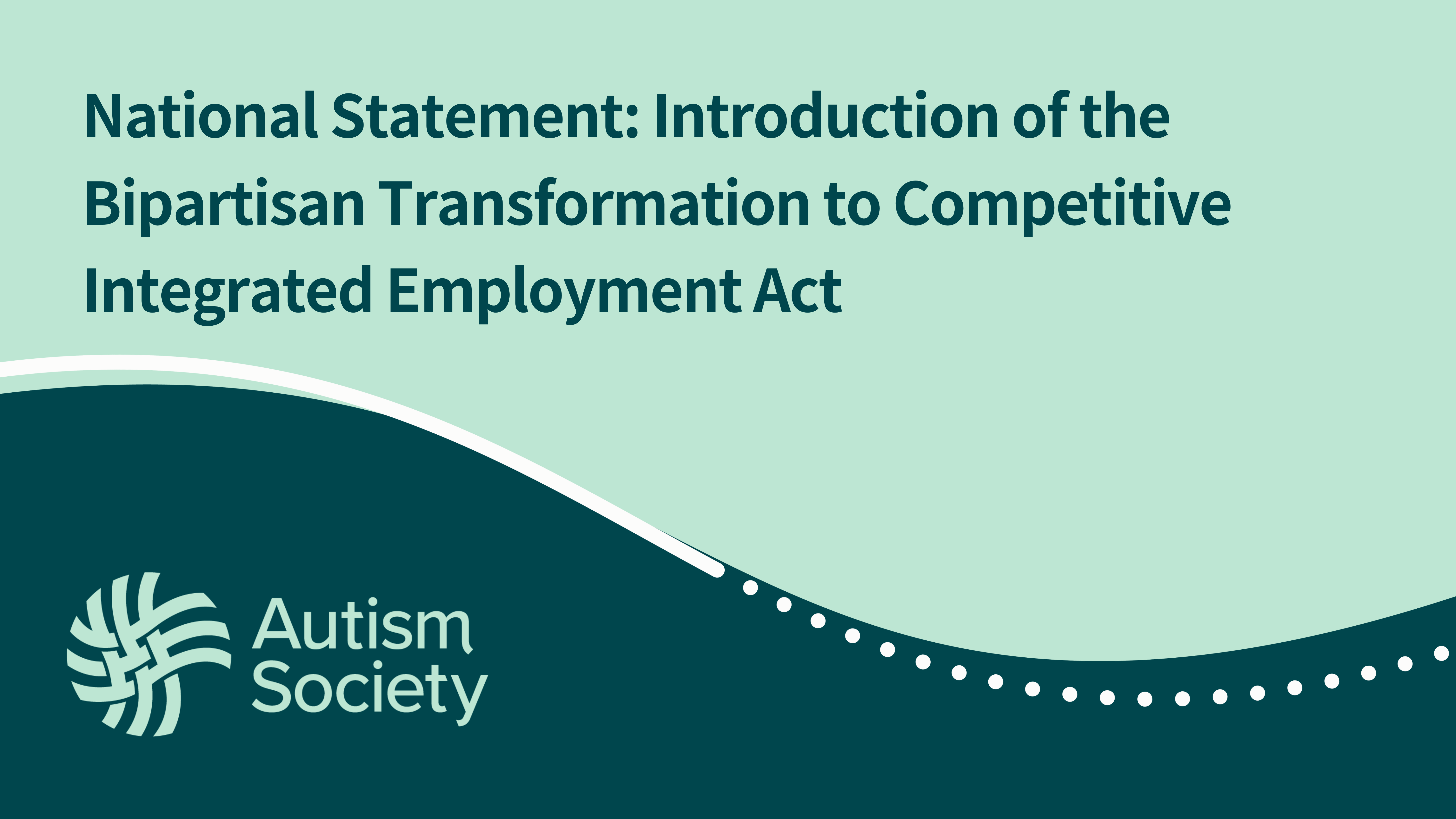 February 27, 2023, Rockville, MD — The Autism Society of America appreciates the efforts of Senator Bob Casey (D-PA) and Senator Steve Daines (R-MT), and Representatives Bobby Scott (D-VA) and Cathy McMorris Rogers (R-WA) to re-introduce the bipartisan, bicameral Transformation to Competitive Integrated Employment Act in the Senate and House of Representatives today.
This bill phases out the use of subminimum wage certificates for people with disabilities, which many see as outdated and unfair. The bill also authorizes funds to help states transform their employment systems to promote competitive integrated employment for people with disabilities. It also authorizes technical assistance and funding to employment providers to help them transform their business models to continue supporting people with disabilities in work with competitive wages.
The Autism Society is the nation's oldest and largest grassroots organization representing the Autism community. At the core of the Autism Society's work is a goal to influence meaningful change for Autistic indviduals to live fully.
"Increasing employment opportunities for individuals with Autism is one of our highest legislative priorities," stated Christopher Banks, President and CEO of the Autism Society of America. "Employment plays a pivotal role in transitions to adulthood, independent living, socialization, self-worth and confidence.. This bill will help us achieve more equitable employment opportunities by assisting states to remove barriers that prevent competitive integrated employment. It will also help the many individuals who have lost their jobs due to the pandemic, and support them as they return to work."
The Autism Society urges Congress to move this bill quickly through Congress.