By Karen Kabaki-Sisto, M.S. CCC-SLP
Do you shriek when you hear fingernails scrape across a chalkboard? Do you feel icky wearing soggy clothes after you get caught in a rainstorm? If these types of situations make you feel uncomfortable, you've experienced a kind of hypersensitive sensory dislike or aversion.
Of course, you're probably able to get some relief through talking about your feelings with others and then recovering quickly.
However, some children with Autism suffer from Sensory Processing Disorder (SPD, previously known as Sensory Integration Dysfunction), a condition where the messages from the senses are not regulated appropriately. Given difficulties using language, some children with Autism may not be able to accurately explain and describe their experiences, leading to frustration.
Help Your Child
Communicate
Here are ways to help your child communicate their pain
and release their emotions while you share your similar
feelings and empathize: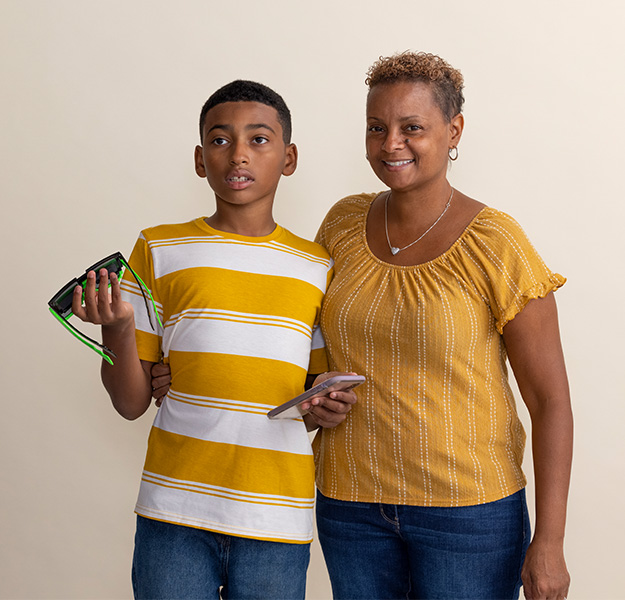 Karen Kabaki-Sisto, M.S. CCC-SLP, has been a communication expert for over 20 years. As a certified Speech-Language Pathologist and Applied Behavior Analysis Instructor, Karen has been empowering people with Autism & special needs to have more meaningful conversations like never before. Her highly effective I CAN! For Autism Method™ – perfected for over 10 years and now incorporated within the iPad app "I Can Have Conversations With You!™" – is changing lives through improved social and language skills.
It is 100% fun for both kids and adults to use! Join the conversation at www.iCanForAutism.com.
You'll find expert care for your child such as Karen's Free Communication Assessment Tool. This private, online step-by-step question & answer evaluation provides an immediate report showing where a parent, teacher, or professional may want to spend more time in certain areas of learning and development.