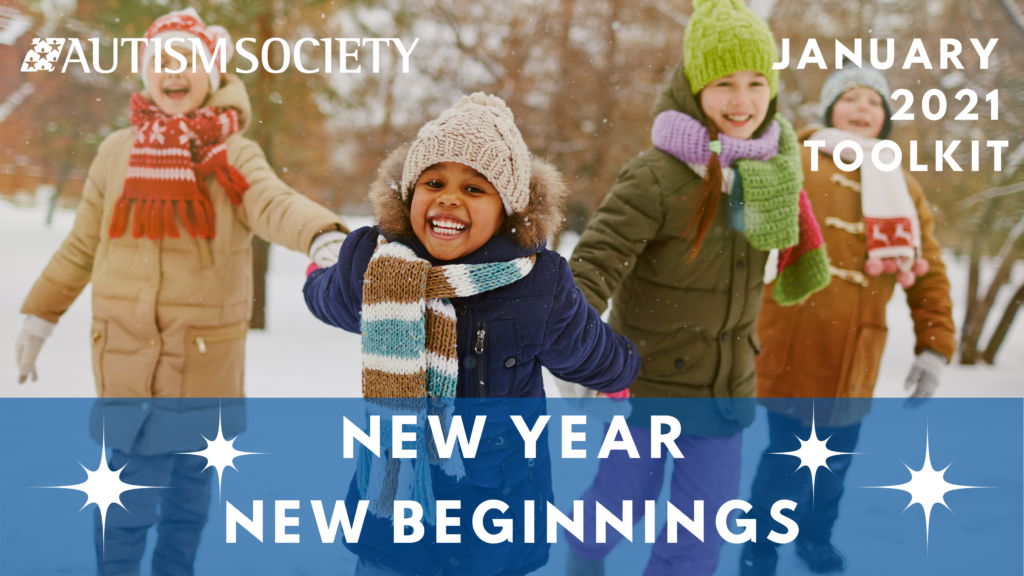 New Year, New Beginnings! This January will mark the start of a new chapter for our country after a year filled with extreme challenges. Of course, COVID is still a harsh reality, but with a new vaccine on the horizon, we want to focus on the positives while still providing resources and support. Our January Toolkit also aims to provide ways to create healthy habits at home and winter activities that are still available during COVID.
COVID-19 Vaccine
COVID-19 Resources
Creating Healthy Habits:
COVID Friendly Winter Activities
Policy Resources
The Autism Society's National Contact Center staff are here to support you and provide you with the resources you need. Our Information & Referral Specialists are available Monday to Friday, 9:00 am to 7:00 pm (Eastern Time) at 800-3-AUTISM (800-328-8476) or info@autism-society.org.
The Autism Society is dedicated to improving the quality of life for all affected by autism. $50 allows the Autism Society to provide an hour of support to our affiliate network to create localized education resources, support, and advocacy to individuals and families affected by autism. If you found this article helpful, please consider supporting our efforts through a donation, every bit helps. Donate here!