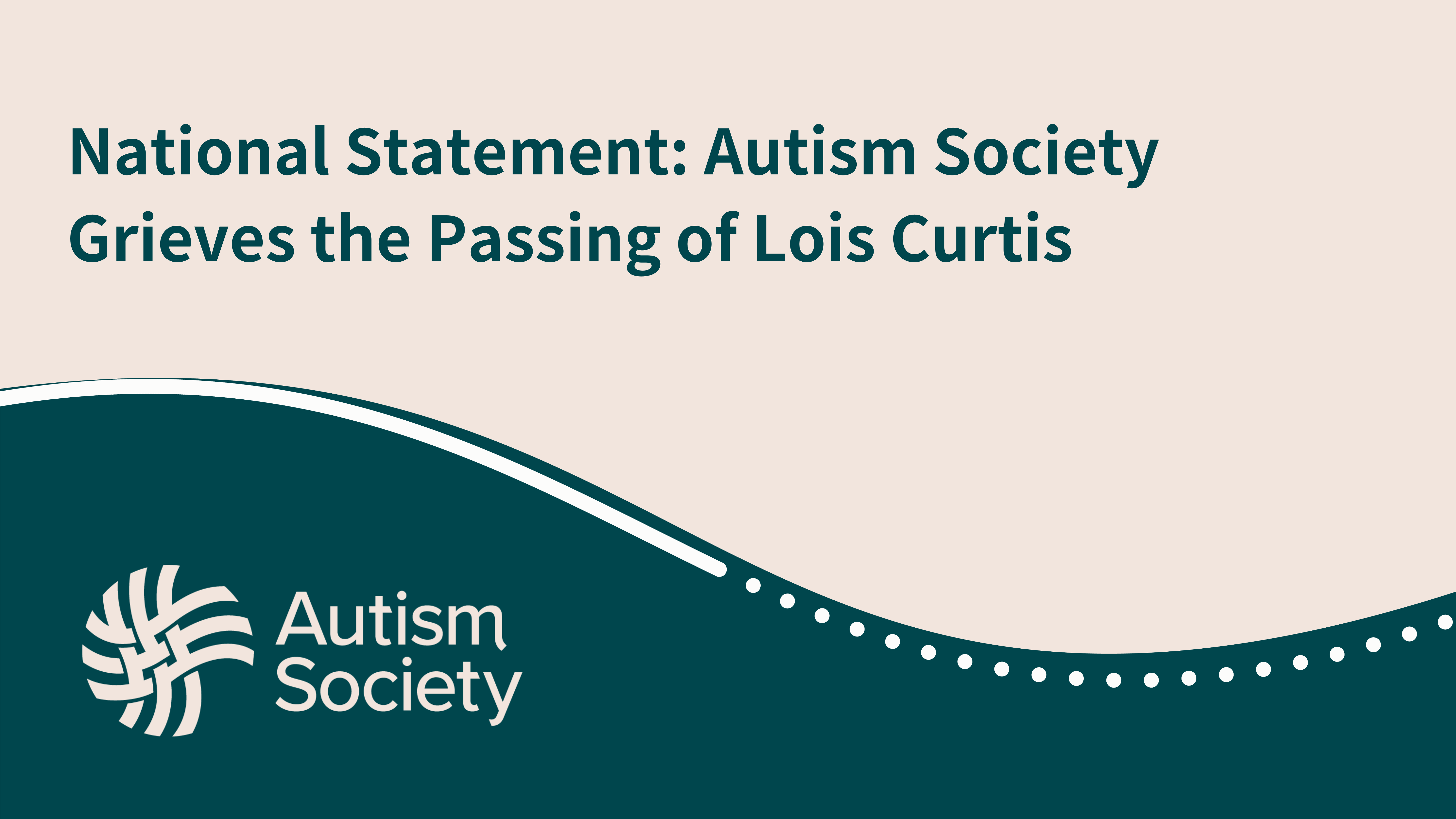 Rockville, MD, November 8, 2022 – The Autism Society of America shares in the grief of our community regarding the recent loss of Lois Curtis. Lois was the lead plaintiff in the 1999 U.S. Supreme Court decision, Olmstead v. L.C., which decided that unjustified segregation of people with disabilities is a form of unlawful discrimination under the Americans with Disabilities Act (ADA). 
The Olmstead ruling states that "institutional placement of persons who can handle and benefit from community settings perpetuates unwarranted assumptions that persons so isolated are incapable or unworthy of participating in community life…and, confinement in an institution severely diminishes the everyday life activities of individuals, including family relations, social contacts, work options, economic independence, educational advancement, and cultural enrichment." (Olmstead v. L. C., 527 U.S. 581 (1999))
This landmark ruling led to numerous states making system-wide changes to increase opportunities for people with disabilities to live self-determined lives. 
"Lois Curtis' advocacy and persistence to live a self-determined life has shifted policy to lead to improved outcomes for millions of Americans" states Christopher Banks, President, and CEO of the Autism Society of America.
Unfortunately, there continues to be great inequities in home and community-based services due to a lack of funding.
"There are more than 800,000 people across this country who are desperately waiting for Medicaid-funded services, supports, and housing," continues Banks.
In addition, there is a severe shortage of direct support professionals needed to support individuals with Autism and other disabilities in the community. Due to this crisis, our service delivery system is at risk of collapsing (The State of America's Direct Support Workforce Crisis 2022). 
The Autism Society of America urges the U.S. Congress to honor Lois Curtis' legacy by increasing funding for Medicaid home and community-based services such as the Better Care Better Jobs Act. State legislatures should use existing flexibilities in Medicaid to increase their share of funding and rebalance their systems to support more individuals and families in the community.