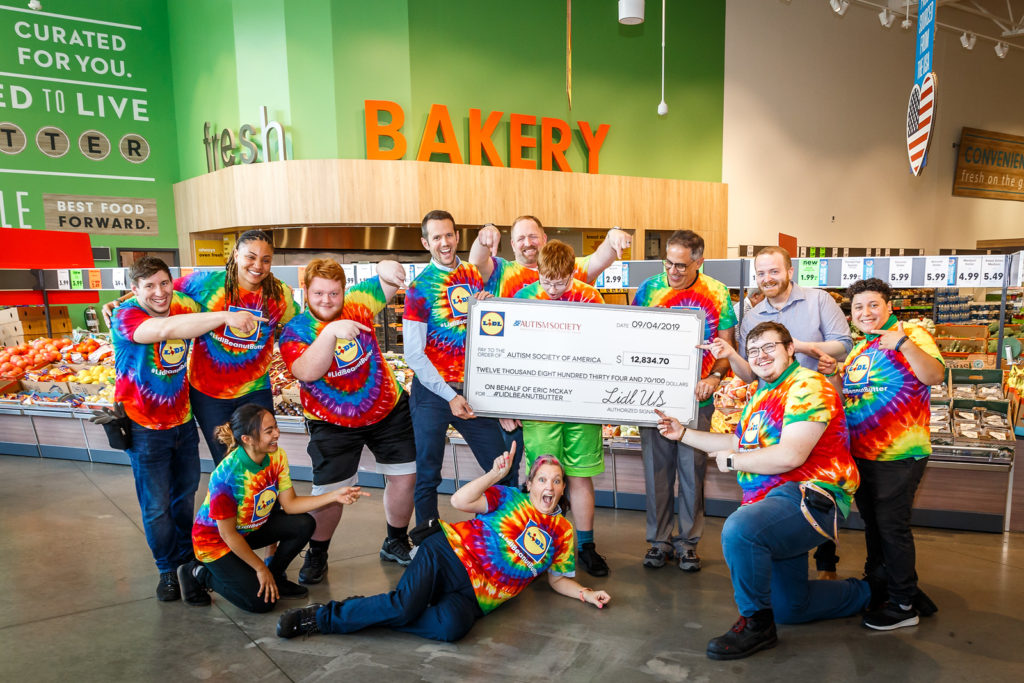 Lidl & Eric 'Bean' McKay Present Autism Society with Check for National Peanut Day!
Earlier this year, Eric "Bean" McKay made headlines when he donated jars of his favorite Lidl creamy peanut butter to federal furloughed workers during the government shutdown. Bean's meaningful act of kindness continued to make waves when Lidl teamed up with their favorite peanut butter aficionado to kick off Autism Awareness month; in April, 10 cents of every jar of their limited edition peanut butter would go towards Autism Society of America. Lidl customers also had the opportunity to donate 10 cents at checkout for the campaign.
Additionally, beginning April 11th, Lidl held sensory evenings every Thursday from 6pm – close that featured reduced lighting, noise, music and in-store announcements, lowered scan volumes at checkout lanes, additional assistance and fun store maps for kids to help customers with autism enjoy a more pleasant shopping experience. You can even download a sensory guide to map out your shop ahead of your visit here!
Lidl received positive feedback from people all over the country, and was able to raise $12,834.70 through the partnership campaign! The Autism Society is proud and thankful to both Lidl and Bean, and the commitment each made to inclusion and improving the quality of life for all those affected by autism.
PS – who else wants one of those awesome shirts?!