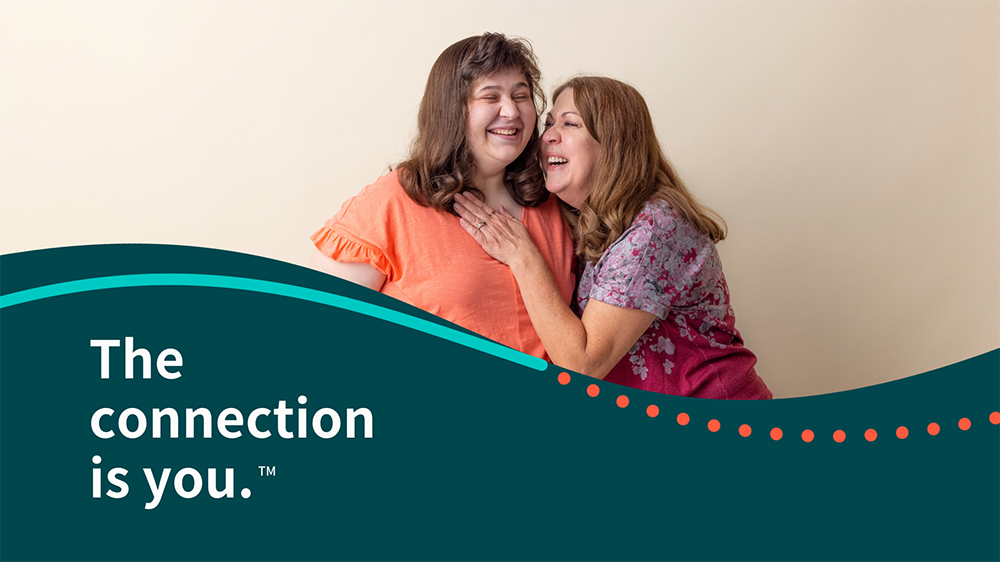 The Autism Society is proud to continue our Coronavirus Information series with a conversation about social connections, and how individuals and families impacted by autism can remain connected during quarantine and isolation.
On April 21, Autism Society CEO Christopher Banks sat down to a conversation with Dr. Wendy Ross (Inaugural Director of Jefferson's Center for Autism and Neurodiversity) and Jennifer Cook (formerly O'Toole; author of several bestselling books and winner of the Autism Society of America's Book of the Year Award) to discuss the mutual adversity of social distancing, as well as how adversity can bring people together and bring out strengths and skills. Their philosophy, which relates greatly to the personal narratives we build around this very peculiar time, emphasizes that adverse circumstances can still lend themselves to growth and development that might not have otherwise occurred without them, which is helpful to think about during the COVID-19 global pandemic.
You can view this Facebook Live on Facebook HERE, and learn more about the Autism Society's Coronavirus Information Series webpage, which is updated every week.
---
ABOUT WENDY ROSS
Wendy Ross, MD, is a developmental and behavioral pediatrician.  Currently, she is the inaugural director of  Jefferson's Center for Autism and Neurodiversity, which merges her love of clinical medicine with her community inclusion programs. She also founded Autism Inclusion Resources, a nonprofit that is aimed at enabling individuals affected by autism and related disabilities to more fully participate in the world. 
Dr. Ross created the first Autism Airport Inclusion Program with mock flights and has brought the program to airports across the US.  She additionally has pioneered programs at museums, and sporting events, in addition to other settings.  In 2014, Dr. Ross was recognized internationally for her work in autism when she was chosen to be a top 10 CNN Hero, among many other accolades.
ABOUT JENNIFER COOK
Jennifer Cook is the author of seven bestselling, award-winning books, which have been translated into six languages (and counting) and include the winner of the Autism Society of America's Book of the Year Award. Her "Asperkids" series and "Sisterhood of the Spectrum," comprise the best-selling autism-related book collection, and her memoir,  Autism in Heels: The Untold Story of a Female Life on the Spectrum is a Wall Street Journal Bestseller, among other prestigious recognitions. She sits on the Autism Society of America's Panel of People on the Spectrum, is a columnist/expert panelist for Amy Poehler's Smart Girls at the Party, and is a contributor to the online Spectrum Women Magazine. In 2019, Jennifer became the inaugural Senior Directorial Consultant to Dr. Wendy Ross.