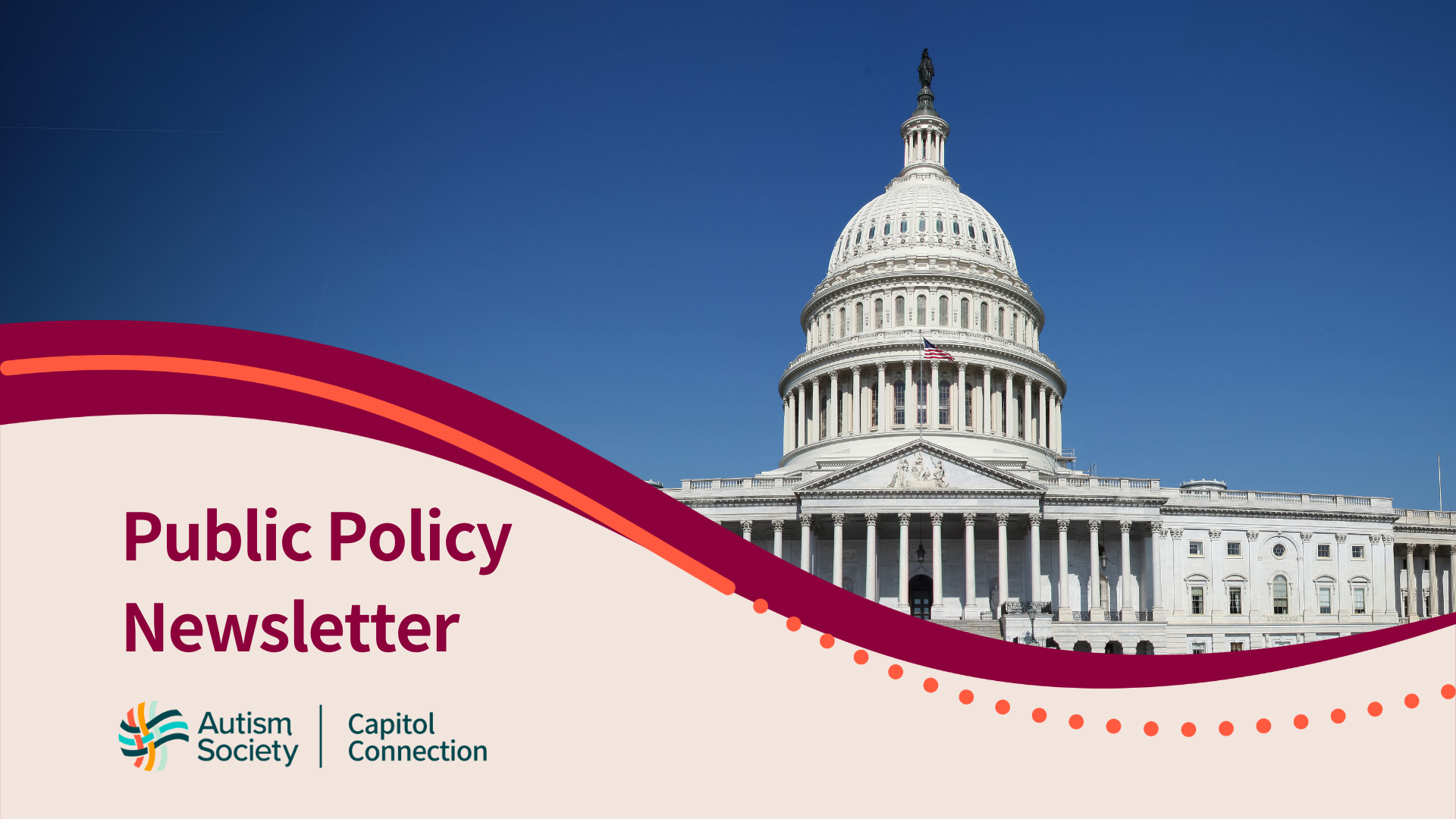 In this issue of Capitol Connection, find a final notice to register for the Disability Policy Seminar, news about the first-ever sensory-friendly White House Easter Egg Roll, newly introduced legislation, and important congressional hearings, and new resources to help state advocates. New alerts and sample letters are now posted on our Action Center to help educate Members of Congress regarding legislation introduced in Congress.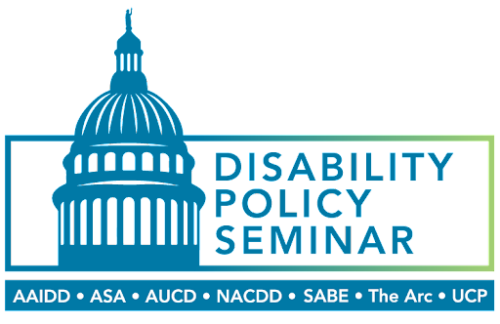 You can still register for the 2023 Disability Policy Seminar. The virtual training takes place on April 24th. Topics include federal funding, community living, health and family supports, education, employment, and housing. If you register, you can also view the recording later. In-person or virtual Hill visits are scheduled for April 27th; however, visits with your Members of Congress can also be scheduled via Zoom or when they are back in their districts at any time. Please use the fact sheets and our Action Center for issue ideas and talking points. 
White House Sensory Friendly Easter Egg Roll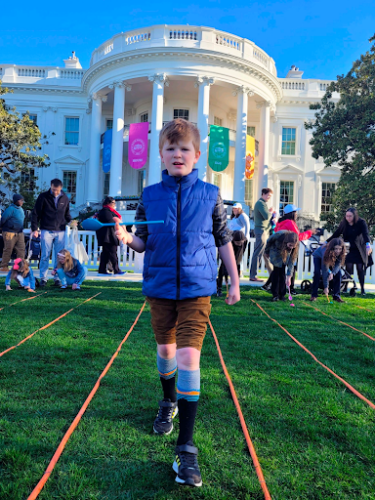 The Autism Society was able to invite two dozen families from the Washington D.C. area to participate in the first-ever sensory-friendly hour at the annual White House Easter Egg Roll. The special event allowed children with disabilities to enjoy the festivities without the worry of sensory overload. Families enjoyed the shorter lines and reduced noise while they hunted for easter eggs, and rolled eggs down the South Lawn, among other activities.
International Children with Disabilities Protection Act
On March 16th, Senators Menendez (D-NJ) and Moran (R-KS) re-introduced the International Children with Disabilities Protection Act. The bipartisan effort would authorize $10 million annually for five years for an ''International Children with Disabilities Protection Program," a State Department grant program that would empower organizations advocating for persons with disabilities. The legislation creates a program focused on helping global efforts to combat stigma and discrimination against children with disabilities. It also protects and promotes the development of laws and policies that support the full inclusion of children with disabilities.
Guardianship Bill of Rights Act
On March 30th, Senators Casey (D-PA), Fetterman (D-PA), Warren (D-MA), and Sanders (I-VT) introduced the Guardianship Bill of Rights Act (S. 1148). The bill establishes a Guardianship and Other Protective Arrangements and Supported Decision-Making Council that would be responsible for promoting less restrictive arrangements for people living under or being considered for guardianships. The bill also creates a protection and advocacy agency focused on the rights of people being considered for and living under guardianship. The Senate Special Committee on Aging hosted a hearing to highlight the need for this bill. The hearing can be viewed here. 
Bill to Protect People with Disabilities During Natural Disasters
On March 29th, Senator Casey (D-PA) and Representative Dingell (D-MI-6) introduced the Real Emergency Access for Aging and Disability Inclusion (REAADI) for Disasters Act (S.1049 / H.R. 2371). The READDI for Disaster Act will ensure "there is a strong disability and older adult voice in the preparation, response, recovery, and mitigation of disasters." Specifically, the REAADI for Disasters Act will establish a National Commission on Disability Rights and Disasters to address the needs of these communities when it comes to disaster preparedness plans; create a national network of centers focused on training, technical assistance, and research, to assist states and territories to better involve and support people with disabilities and older adults; direct the U.S. Department of Justice to review the spending of disaster funds by federal agencies and states; create a competitive grant program to pilot strategies for greater inclusion of people with disabilities and older adults in disaster preparation, response, recovery, and mitigation; and more.
Food Assistance
Rep. Dusty Johnson (R-SD) introduced the America Works Act, a bill to amend the Food and Nutrition Act of 2008 to standardize work requirements for able-bodied adults enrolled in the Supplemental Nutrition Assistance Program (SNAP). Work requirements for SNAP beneficiaries can have harmful effects. These requirements can result in coverage loss due to red tape and administrative burdens. Many beneficiaries may not know about the work requirement or whether it applies to them. Taking coverage away from people not meeting work requirements increases financial hardship and reduces access to food. This can have disastrous consequences for the health and well-being of SNAP beneficiaries and their children. The Center on Budget and Public Policies (CBPP) developed an issue brief for policymakers and advocates. 
Senate Aging Committee on Home and Community-Based Services
The Senate Special Committee held a hearing entitled "Uplifting Families, Workers, and Older Adults: Supporting Communities of Care". This hearing focused on the critical need for more direct support workers to support home and community-based services. In his opening statement, Chairman Bob Casey discussed how two bills he introduced would help. He said, "The Better Care Better Jobs Act and the HCBS Access Act are complementary. The first one is an investment to create a robust HCBS provider infrastructure for the recruitment and retention of workers. The second bill establishes a permanent funding stream to keep the infrastructure strong and make sure we're able to continue to pay direct care professionals at a rate that ensures qualified, reliable services and a qualified, reliable workforce into the future." Witnesses emphasized the growing need for more support workers, testifying that in this decade, a million more new workers will be needed to support the community. In addition, 60 percent of support workers of people with intellectual and developmental disabilities are over the age of 60 years old. The witnesses cited reasons for this crisis to include low wages, high turnover, lack of movement in the field, and Medicaid reimbursement rates. Use the Autism Society Action Center to educate your Members of Congress about these and other bills that support people with Autism.
Hiring and Employment Hearing
The House Committee on Education and the Workforce hosted a hearing entitled "Unleashing America's Opportunities for Hiring and Employment." This hearing mostly focused on labor unions, expanding apprenticeship programs and pell grant programs, and reauthorizing the Workforce Innovation and Opportunity Act (WIOA). The Autism Society signed on to a Collaboration to Promote Self-Determination (CPSD) letter to the committee stressing the importance of increasing competitive employment opportunities for individuals with disabilities. 
Pediatric Training
The Accreditation Council for Graduate Medical Education (ACGME), which acts as the governing body of all U.S. medical residency training programs, has proposed a change to their practices to no longer require Developmental-Behavioral Pediatricians to be on the faculty of pediatric residency programs. This proposal would have a significant negative impact on educating residents on how to provide healthcare to children with intellectual and developmental disabilities. The Autism Society of America submitted comments urging ACGME not to waive these requirements. Several affiliates also submitted comments.  
Education
RISE Act
The Respond, Innovate, Succeed, and Empower (RISE) Act was reintroduced in the current Congress by Senators Cassidy (R-LA), Hassan (D-NH), and Todd (R-IN), and Representatives Bonamici (D-OR) and McMorris Rodgers (R-WA). The  RISE Act helps students with disabilities transition to and succeed in college by requiring colleges to accept a student's IEP, 504 plan, or prior evaluation as sufficient proof of their disability when seeking accommodations, making information about disability services in college more accessible for families and students, and supporting a technical assistance center for college faculty to learn more about the needs of students with disabilities. Please use our action alert to urge your Members of Congress to support this bill to make higher education more accessible. 
Discipline in Schools
In a "Dear Colleague" letter to governors and school leaders, the Secretary of Education Miguel Cardona said that educators should move away from "paddling, spanking or otherwise imposing physical punishment on students." The use of corporal punishment has declined but still disproportionately impacts students of color and students with disabilities. Twenty-three states still legally allow corporal punishment. The Secretary urges schools to not engage in this practice regardless of whether their state allows it and to instead practice evidence-based strategies, including positive behavioral interventions and supports (PBIS) and multi-tiered systems of support (MTSS). 
Resources
Unwinding of Continuous Enrollment 
The Kaiser Family Foundation (KFF) released a report on the progress and actions states are taking as they unwind the continuous enrollment provisions of Medicaid and CHIP. The report identified 10 key steps states can take as they work through re-enrollment such as taking the entire 12 months to complete the process, improving the amount of renewals without needing enrollee support (ex parte), publishing data on the state website, contacting enrollees when mail is returned, etc. The report has key data on what actions states are taking to ensure an equitable process. KFF also hosted a webinar on the topic where they presented key findings from the report and held a panel discussion with state experts to answer questions. 
The Consortium for Constituents with Disabilities (CCD) sent a letter to the Centers for Medicare and Medicaid Services (CMS) asking CMS to make states' Renewal Plans public as many states do not have up-to-date information available to the public.  
Self-Determination/HCBS Settings Rule
The Home and Community-Based Services (HCBS) Settings Rule went into effect one month ago. It is important that advocates are aware of the rule and the rights to which individuals are entitled. The Autistic Self Advocacy Network updated its easy-to-read and plain language toolkit to help advocates develop their person-centered planning and advocate for their rights. In addition, the Autism Society led a workshop with the National Association of Councils on Developmental Disabilities, entitled "Creating Community" (a recording will soon be available), and developed a checklist to help advocates ensure their service provider is following the new rule.