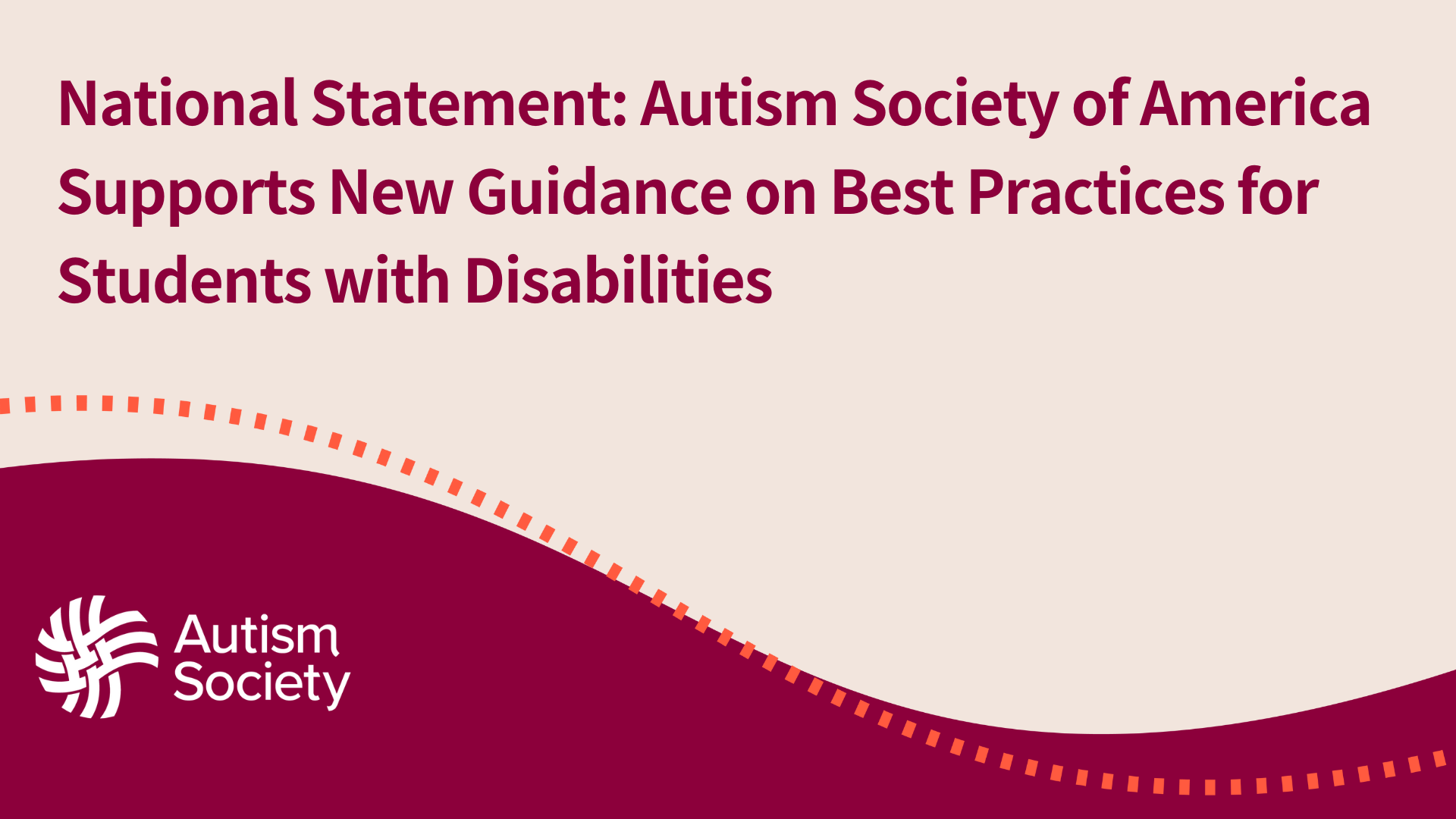 Rockville, MD, July 19, 2022 – Today the US Department of Education released comprehensive guidance to state and local education agencies related to requirements under Section 504 of the Rehabilitation Act and how to keep schools safe for everyone. The guidance package comes in the form of a Dear Colleague letter from the Office of Civil Rights (OCR) and the Office of Special Education and Rehabilitative Services (OSERS). 
This guidance provides specific examples of best practices that are effective to ensure that students are getting their educational needs met under Section 504 of the Rehabilitation Act and the Individuals with Disabilities Education Act (IDEA). Both laws require that individuals with disabilities be provided a free and appropriate public education (FAPE).
This action is partly in response to numerous complaints of schools using discipline procedures that are ineffective, inappropriate, and against the law. Highlights of the guidance include:
Explains that restraints and seclusion (which can be traumatic and dangerous) are not evidence-based educational procedures

Explains the purpose and procedure of a functional behavioral assessment (FBA) and who is qualified to conduct one

Addresses the use of informal removals and shortened school days

Clarifies that the use of threat assessments/violence risk assessment and such screenings must ensure FAPE for students

Clarifies that Section 504 of the Rehabilitation Act (not just IDEA) guarantees the right to a free and appropriate public education (FAPE)

Makes clear that Section 504 requires schools to provide reasonable modifications to policies, practices, and procedures when necessary to avoid discrimination.
Nothing in the guidance states schools can not discipline students or respond to emergency circumstances; rather it provides evidence-based practices that will help schools ensure students with disabilities' needs are met. 
"The Autism Society is pleased to see this comprehensive guidance," stated Christopher Banks, President and CEO. "We hear too often from our members that students with Autism are disproportionately disciplined or harmed for behaviors that are related to their disabilities. Behaviors are a form of communication that often reveal educational and/or social-emotional needs are not being met. This guidance will help to ensure that schools are using effective methods to keep schools safe and that help students succeed."
The Autism Society of America has 70+ affiliates nationwide that provide support and services to individuals and families on the spectrum. Many affiliates advocate for appropriate educational services with their state and local education agencies. The Autism Society will be sharing this new guidance to assist in their educational advocacy efforts.
The new resources include: